German Inflation Fears Fade—After 90 Years
A wealthier generation loses its grandparents' fear of higher prices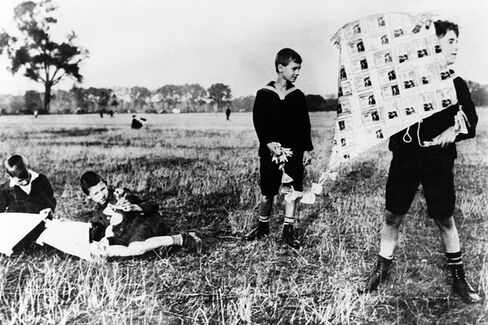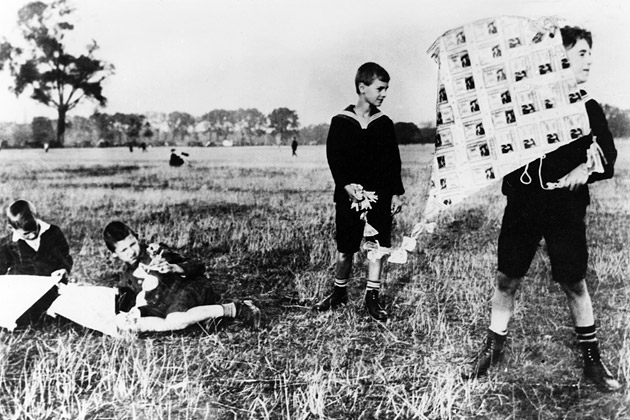 When Walter Baltes was five, he thought money always came in bundles of bank notes like those his grandmother hauled to the bakery to buy bread. It was 1923, in the town of Witten in Germany's industrial heartland, and the Reichsbank was printing marks nonstop to pay reparations from World War I. "I am very careful with money, which probably has something to do with my experience," says Baltes, 95. His frugality notwithstanding, he says these days he sees "absolutely no risk of inflation."
Ninety years after a generation's savings were wiped out, Germany's inflation angst, the driving force of its postwar economic policy, has eased. That may allow Chancellor Angela Merkel to focus less on price stability and more on leading the recovery in Europe. At the height of the euro crisis, Germany extended aid to Greece, but on tough terms, for fear of angering inflation-phobic voters. "It makes it easier for Merkel to agree to debt relief for Greece," says Sebastian Dullien, a senior policy fellow at the European Council on Foreign Relations.
A University of Hamburg study published by the Bundesbank, the country's central bank, shows that concern that higher prices will erode savings is concentrated among the elderly, the unemployed, and those with lower incomes. The majority surveyed see inflation at about 2 percent in the coming 12 months. A poll by the University of Hohenheim found that most Germans are more concerned about the euro area debt crisis, and a survey by the Association of German Banks said most young people don't even know what "inflation" means. University of Hamburg economist Ulrich Fritsche says that as incomes have risen and unemployment falls, "inflation expectations have become more realistic."
Hyperinflation is often cited by historians as a cause of Adolf Hitler's rise to power. While the world economy slowed in 1920 and 1921, inflation weakened the mark, boosting exports and reducing unemployment. By 1923 hyperinflation had taken over, and by that autumn one dollar was worth 4.2 trillion marks, vs. 42 marks in January 1920. The mark's value was falling so rapidly that wages were paid daily, and many merchants preferred to barter for goods rather than accept cash. A reform on Nov. 15, 1923, brought in a new currency at a rate of 1 trillion to one, and in 1924 inflation abated.
Unlike the Bank of England and the Federal Reserve, the Bundesbank isn't officially responsible for maintaining a stable financial market and isn't a lender of last resort. Its prime focus, according to the founding act in 1957, is price stability. Eager to boost the credibility of the euro, and pushed by Germany, the architects of the single currency followed the Bundesbank model, setting out the independence of the ECB and dictating that stable prices would be its primary objective. The ECB describes its goal as keeping euro zone inflation just under 2 percent, a target it expects to meet through 2015.
A November European Commission study found that 13 percent of Germans have strong concerns about inflation and 44 percent have moderate concerns. But Germans are no more worried than other Europeans. The study showed inflation anxiety in Germany was less than in the U.K., France, and Austria, and only slightly higher than in Finland. "It's very doubtful that after four generations, Germans' fear of inflation is more pronounced than in neighboring countries," says Bert Rürup, former chairman of Merkel's council of economic advisers and now president of the Handelsblatt Research Institute, which has studied German inflation concerns. "There is widespread awareness that hyperinflation was closely linked to a lost war."
Before it's here, it's on the Bloomberg Terminal.
LEARN MORE