Shaanxi Coal $1.6 Billion China IPO to Be Biggest in 2 Years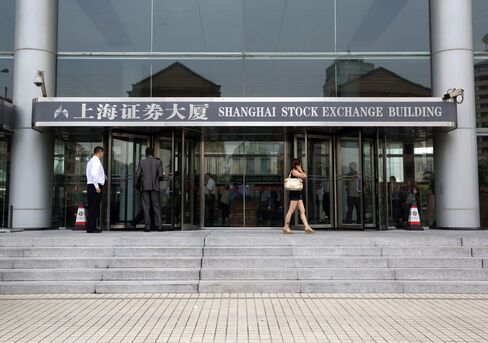 Shaanxi Coal Industry Co., China's third-largest producer, plans to raise 9.83 billion yuan ($1.6 billion) in an initial public offering that's set to be China's biggest in more than two years.
China, the world's largest IPO market in 2010 with a record $71 billion raised, hasn't had an IPO since October 2012 as the securities regulator cracked down on fraud and misconduct among advisers and issuers. Regulators announced the plan to end the freeze on Nov. 30. More than 700 companies have applied to sell shares and are waiting for approval from the China Securities Regulatory Commission.
"The first batch of IPOs will be a real test for the market and investors will be closely watching pricing," said Wang Weijun, a strategist at Zheshang Securities Co. in Shanghai. Shaanxi Coal's IPO "won't affect the coal sector, especially since those companies have been performing so badly."
China Shenhua Energy Co., the nation's largest coal producer, and China Coal Energy Co., the second, have both dropped more than 40 percent from a year ago in Shanghai on weak coal prices. Shaanxi Coal, which produces fuel for power generation and steel production, was the third largest in 2012, according to data compiled by Bloomberg.
First Approvals
The company will sell 1 billion A-shares on the Shanghai Stock Exchange on Jan. 17 and proceeds will be used to fund projects worth 18.3 billion yuan, according to a statement from the Xi'an, Shaanxi province-based company to the exchange today.
The share sale will free 10 percent of the company, which operates mainly in northern Shaanxi province in western China, for public trade and the controlling shareholder will remain the provincially owned Shaanxi Coal and Chemical Industry Group.
China's securities regulator approved the initial public offerings of five other companies seeking to raise a total of about $353 million on Dec. 30, the first approvals in more than a year, according to the Shanghai Stock Exchange and company filings. Fifty companies expect to be ready to list by the end of January, the China Securities Regulatory Commission said Nov. 30, after pledging to move toward a U.S.-style IPO registration system.
Shaanxi Coal's offering would be the largest since Sinohydro Group Ltd. raised $2.1 billion in September 2011, according to data compiled by Bloomberg. Its IPO has been cut from the 17.2 billion yuan it announced in 2011.
"Energy is an important base and supporting condition for economic growth and as China's economy grows this will pull along energy sales growth," the coal miner said in its IPO prospectus.
Profit dropped 41 percent in the first three quarters of 2013 compared to the same period in 2012, according to the prospectus. The company has 9.73 billion metric tons of mineable reserves and produced 107 million tons in 2012 across the 17 mines it owns, according to its website.