Pimco Total Return Redemptions Most Ever at $41 Billion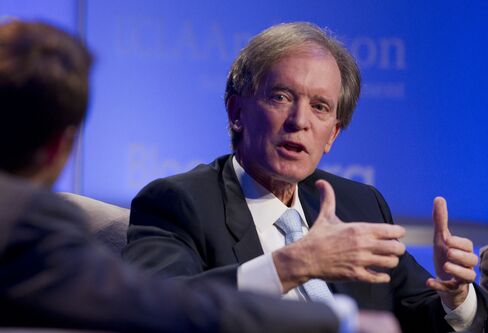 Jan. 3 (Bloomberg) -- Bill Gross's Pimco Total Return Fund, which lost its title as the world's largest mutual fund in October, had redemptions of $41.1 billion last year, its most ever, according to Morningstar Inc. estimates.
Clients pulled about $4.2 billion from Pacific Investment Management Co.'s Total Return Fund in December, its eighth straight month of withdrawals, leaving it with assets of $237 billion at the end of last month, Chicago-based research firm Morningstar said today in an e-mailed statement.
Investors are pulling money out of traditional fixed-income funds amid signs that the three-decade rally in bonds may be ending. U.S. bond mutual funds had record investor withdrawals of $80 billion in 2013 through Dec. 23, Brian Reid, chief economist at the Washington-based Investment Company Institute, said this week in a telephone interview.
An e-mail to Dan Tarman, a spokesman at Newport Beach, California-based Pimco wasn't immediately returned.
Pimco Total Return fell 1.9 percent in 2013, behind 64 percent of similarly managed funds, for its biggest loss since 1994. Over the past five years, it's returned an annualized 7 percent, putting it ahead of 62 percent of rivals, according to data compiled by Bloomberg.
Morningstar estimates deposits or withdrawals for mutual funds by computing the change in assets on a monthly basis that isn't accounted for by performance. The fund's actual withdrawals or deposits may differ from Morningstar's estimates because of the timing of purchases and redemptions or dividend distributions.
To contact the reporter on this story: Alexis Leondis in New York at aleondis@bloomberg.net
To contact the editor responsible for this story: Christian Baumgaertel at cbaumgaertel@bloomberg.net