Retailers Fight to Finish 2013 Strong With Post-Holiday Deals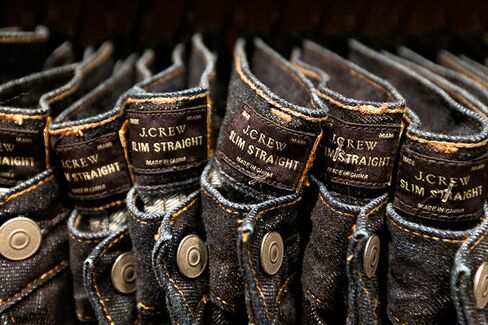 Having hit every shopping demographic in recent weeks, from Black Friday savers to last-minute splurgers, retailers have now turned their attention to one last group of consumers: the holdouts.
Essentially, all those big discounts—the "extremely promotional" offers that chief executives such as Gap's Glenn Murphy have been griping about—are going to get even bigger as stores scrap for revenue in the last few days of 2013.
In recent years, companies have usually opted to whack away at their profit margins rather than carry unsold inventory into the New Year. But this year the final few days of shopping will be particularly critical, as stores have struggled to bring in foot traffic this month. And the spending window between Thanksgiving and Christmas was six days shorter than it was a year ago.
"This is absolutely going to be a critical time for retailers," says Chetan Ghai, chief product officer at ShopperTrak. The trick is to clear inventory off balance sheets by the end of the year and cram in as much cash as possible, even if profit margins are threadbare.
Bloomingdale's is offering up to 75 percent off as part of its "can't stop shopping after Christmas sale." CEO Michael Gould told Women's Wear Daily the post-holiday business could be "colossal."
J.C. Penney, meanwhile, is going a step further, trying to conjure the magic and mayhem of Black Friday with so-called doorbuster deals for those rushing to stores on the day after Christmas.
J. Crew never really missed a stride. On Dec. 19, the apparel giant promised at least 30 percent off all purchases. Consumers were warned that the offer expired Christmas at midnight, but the retailer blasted out an e-mail on the morning of Dec. 26 offering the same deal for another 24 hours.
Because of these deals, Saturday is expected to be one of the 10 busiest shopping days of the year, according to ShopperTrack. Part of that rush, however, is attributed to customers putting new gift cards to use and returning unwanted presents, neither of which are ideal transactions. Gift-card redemptions provide a revenue bump, but the cash was already recorded when the cards were sold, and a returned product reverses a hard-won sale entirely unless a store can talk the customer into an exchange.
"They're going to be trying to do everything they can to get [consumers] to spend a little bit more while they're in the store," Ghai says.
Before it's here, it's on the Bloomberg Terminal.
LEARN MORE