The Retailer's Dilemma: Deep Discounts Make the Holidays Less Than Joyous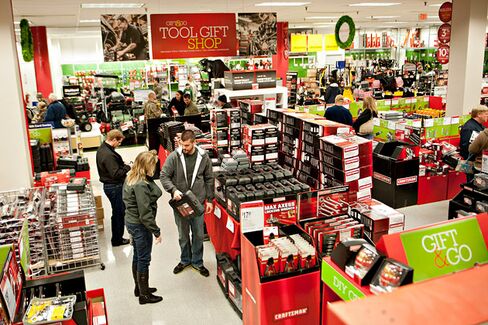 For retailers, this holiday season has been far from merry. Indeed, much of the cheer retailers have managed to generate has gone to consumers.
Retailing has become a multichannel free-for-all. To the brick-and-mortar giants, online retailers are no longer pesky niche players but life-threatening rivals. The online retail space itself has gotten crowded with formidable competitors. Established stores also must compete with each other and local mom-and-pops for the dwindling number of shoppers willing to brave the frequent snowstorms that hit much of the U.S. in this key shopping month. Add the growing threat of mobile platforms, and your average retailer, online or offline, senses danger everywhere.
Consumers are still shaken by the long recession and wary of parting with cash or running up credit card bills. Holiday shoppers this year might have a few more coins to jingle in their pockets, but they have their smartphones there, too. With one click, they can find out how good a deal really is. Retailers have trained customers to wait for the deep discounts, and to get business, retailers have to discount even more.
If all of these forces lined up against retailers were not enough, this year marks the shortest official holiday shopping season in a decade—six fewer days between Thanksgiving and Christmas than there were in 2012. Some stores began their holiday promotions much earlier, with widespread markdowns in November. Some retailers felt compelled to open on Thanksgiving, which drove up operating costs and alienated not only employees but also some of the public. Over the Thanksgiving weekend, retailers saw the lowest consumer spending since 2006, and mall bustle has been low this entire holiday season.
Thanksgiving openings diminished the traditional Black Friday bounce and probably only shifted the timeline of retail sales, while not increasing overall numbers. This year's sprint from Thanksgiving to Dec. 25 heightened the feeling of panic that was already spreading among retailers. When retailers start to panic, they forget that the better course of action is to differentiate, not imitate. As a result, they all end up doing the same thing—slashing prices, extending hours, and postponing shipping cutoffs.
This year, the Prisoner's Dilemma has become the Retailer's Dilemma. If retailers could learn to create unique shopping experiences instead of simply extending ever deeper discounts, the system could work to everyone's advantage. But in today's hypercompetitive environment, with each retail player pursuing narrow self-interest, they all lose. Unable to distinguish between the big names in retail, up to 86 percent of consumers say they are turning to their small, local mom-and-pop businesses for last-minute purchases.
Yes, unemployment is down, the stock market is up, and the economy is gaining steam. With the steep discounts, long hours, and extended shipping cutoffs, retailers may very well achieve the 3.9 percent growth projected by the National Retail Federation (NRF) now that Super Saturday sales are estimated to have exceeded Black Friday sales by $2 billion. At this critical time of the year, however, as retailers check their bottom lines, many of them are getting a sinking feeling.
Before it's here, it's on the Bloomberg Terminal.
LEARN MORE