Billionaire Edgar M. Bronfman Sr. Dies at 84, Foundation Says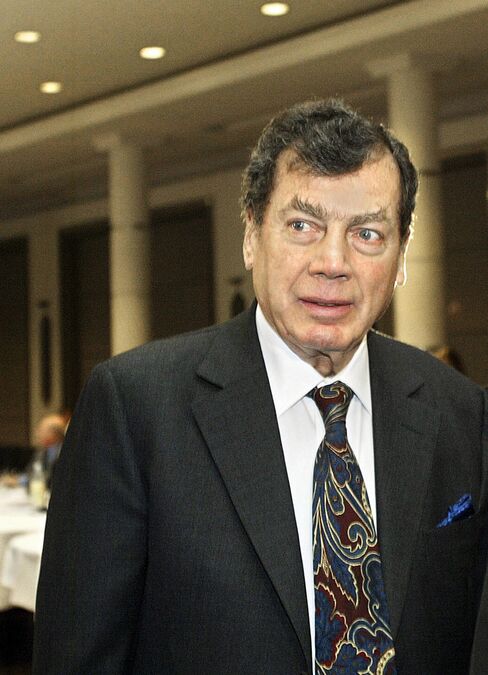 Edgar M. Bronfman Sr., the second-generation heir who expanded the Seagram Co. empire with profitable oil, gas and chemical investments, has died. He was 84.
Bronfman, who was a long-serving president of the World Jewish Congress, died yesterday at his home in New York surrounded by his family, the Samuel Bronfman Foundation said in a statement on its website.
"Edgar was a giant among Jewish leaders, and a mentor and friend to everyone associated with the Samuel Bronfman Foundation," foundation Executive Director Dana Raucher said in the statement. "He was the first of his kind, a titan of industry that dedicated himself fully to advocating, advancing and encouraging the Jewish people."