Lehigh Names Wharton Vice Dean to Lead Business School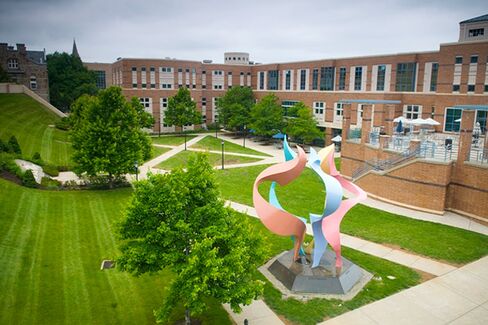 Lehigh University has named Georgette Phillips the dean of its College of Business and Economics. She starts on July 1.
Phillips was the vice dean for the undergraduate division at University of Pennsylvania's Wharton School before stepping down this summer. In that position, she expanded the undergraduate curriculum, adding a new concentration in social entrepreneurship and capstone courses for seniors, according to the student newspaper, the Daily Pennsylvanian.
For the last few months, Phillips has served as vice dean and special assistant to the dean for Technology Enhanced Learning at Wharton. Phillips has been at Wharton since 1994, winning undergraduate teaching awards in 1994 and 1997.
"What resonates most about Georgette is her interest in working with talented business faculty," Lehigh Provost Patrick Farrell said in a statement on Lehigh's website. "She is passionate about business education and research within a global context, and she has a strong interest in working collaboratively with her peers to build an exemplary business program here at Lehigh."
Tom Hyclak has served as the interim dean at Lehigh's business school in the absence of Paul Richard Brown, who left the deanship in the summer to take over as the eighth president of Monmouth University in New Jersey.
Before it's here, it's on the Bloomberg Terminal.
LEARN MORE