Why MIT Sloan Started a Scholarship Fund for Texans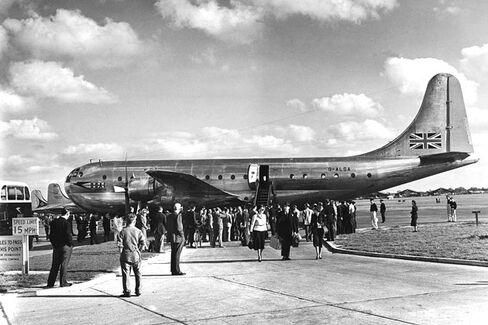 Philip Condit, former chairman and chief executive of Boeing, recently donated $500,000 to his alma mater, MIT Sloan School of Management, to fund a fellowship for graduate students from Texas.
In 1954, the summer I turned 13, my grandfather took my family to Europe. It was the first time out of the country for our family, with the exception of a driving vacation to Canada. My grandfather, in his postwar wisdom, thought it was time for all of us to see other parts of the world, so we boarded a Bristol Britannia airplane to London. From there, we visited Paris, Rome, Zürich, Oslo, and Amsterdam. That trip changed my life. It made me hungry to learn more about other cultures, to gain a deeper grasp of history, and to understand my place in the world. Travel has that effect.
Education has that effect, too. That is one of the big reasons my wife, Geda, and I created an endowed fellowship at the MIT Sloan School of Management, my alma mater, that enables one hardworking student from Texas each year to pursue his or her MBA. We want to provide an opportunity for young, aspiring individuals to be exposed to new ideas, new people, and new ways of doing things, with the hope that those individuals will take what they've learned and improve their organizations and the world around them.
When I arrived in Cambridge as a Sloan Fellow in the mid-1970s, I already had a masters in aeronautical engineering and a good career at Boeing. But I didn't know much about business. I had no finance education, and I knew very little about accounting. Sloan's rigorous curriculum gave me a foundation in business, which helped me throughout my career.
Beyond the technical tools, Sloan helped instill in me the importance of intellectual activity. My classmates came from all over the globe. Some had worked in the public sector or for nonprofits; others had a background in private industry. We approached problems from very different perspectives, which made for a rich educational experience. My professors and classmates constantly asked: What is happening, and why? What can be gained here? What is the historical reference to what is going on now? How can we make the world a better place?
Another reason Geda and I created the fellowship is to support our adopted home state of Texas. The fellowship has a preference for MBA students from Texas, and our goal is to spur the growth of a strong alumni network in the state. The Texas economy continues to do really well. Texas has recovered 100 percent of the jobs lost during the recession, and the economy is expanding. Texas must not become complacent, however. It must do more to participate in the global technological economy. Providing our state's most promising young people with a top-notch management education at MIT Sloan will help ensure that Texans and their businesses and organizations have an impact on the world.
When I was 13 and about to board that Boeing 377 Stratocruiser from London back to California, I remember wanting more. Sure, I was ready to come home, but I didn't want the learning to be over. (It turns out my mother didn't want the experience to end either. Mom, who will be 100 years old next May, has been to 107 countries.) But I digress: Now that I am a little older, I understand that the learning doesn't have to end just because a trip is over or a student has graduated from a program. Learning is a lifelong venture.
Before it's here, it's on the Bloomberg Terminal.
LEARN MORE