Lloyds Said to Join RBS in Chat-Room Ban Amid Probes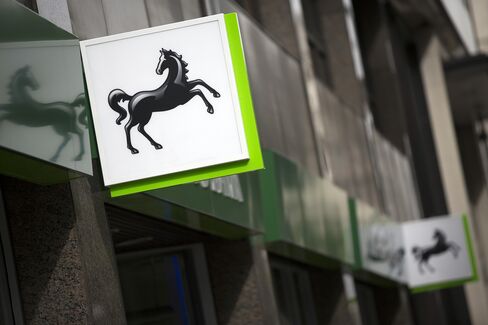 Dec. 19 (Bloomberg) -- Lloyds Banking Group Plc and Royal Bank of Scotland Group Plc joined larger competitors in banning traders from using multidealer chat rooms amid probes into currency manipulation.
Lloyds prohibited traders from using multibank chat rooms, while allowing one-on-one use of the forums, said a person with knowledge of the matter who asked not to be identified because the plan is not public. RBS banned chat rooms involving more than one client, securities house or broker, a person familiar with the matter said yesterday.
The world's biggest banks are reining in use of chat rooms as regulators examine messages for evidence traders manipulated currencies or benchmark rates. JPMorgan Chase & Co. banned multidealer chat rooms yesterday. Deutsche Bank AG will widen a prohibition on such forums to include its entire investment bank and transaction-banking business.
"Recent policy updates include explicit rules governing the usage and controls for messaging systems in financial markets," Lloyds said in a statement today. Rebecca Nelson, a spokeswoman for RBS, declined to comment.
RBS, Lloyds, Deutsche Bank and Citigroup Inc. are among firms reviewing e-mails, instant messages and phone records of their foreign-exchange employees for evidence of potential manipulation, people with knowledge of those probes have said.
'Avoid Generalizations'
RBS, based in Edinburgh, handed over records of instant messages to U.K. regulators after concluding a former currency trader's communications with counterparts at other firms may have been inappropriate, two people with knowledge of the matter said in October. The messages related to the dealer's trading positions, those people said.
JPMorgan, the biggest U.S. bank by assets, wrote to traders yesterday banning them from participating in electronic chats with two or more other dealers. It also banned "persistent social chats" and reminded employees to be professional in all communications with clients and colleagues, according to the memo to employees.
"Please refrain from using exaggerated or inappropriate language and avoid generalizations or sarcasm that could be misunderstood at a later date," investment banking co-heads Michael Cavanagh and Daniel Pinto wrote. "What you write is a direct reflection of yourself and the firm."
Citigroup also prohibited the use of chat rooms to communicate with multiple traders at other banks, while still allowing their use for a one-to-one basis, according to a person familiar with the New York-based firm's decision.
Deutsche Bank, based in Frankfurt, initially restricted employees in its foreign-exchange business from using the chat rooms in February amid a global probe into the rigging of the London interbank offered rate, or Libor, before widening the ban, Michael Golden, a spokesman, said on Dec. 17.
Chat Rooms
Bloomberg News reported in June that currency dealers said they had been front-running client orders and attempting to rig foreign-exchange rates by colluding with counterparts and pushing through trades before and during the 60-second windows when the benchmarks are set. They would share details of orders with brokers and counterparts at banks through instant messages to align their strategies, two of the people said at the time.
Chat rooms make it easier for traders and salespeople on different floors or in different offices to coordinate with clients. Traders may correspond on platforms provided by Bloomberg LP, the parent of Bloomberg News, Thomson Reuters Corp. or private networks. Bloomberg reporters are prohibited from participating in client chat rooms on the company's terminals.
To contact the reporters on this story: Laura Marcinek in New York at lmarcinek3@bloomberg.net; Gavin Finch in London at gfinch@bloomberg.net; Alexis Xydias in London at axydias@bloomberg.net
To contact the editors responsible for this story: Peter Eichenbaum at peichenbaum@bloomberg.net; Edward Evans at eevans3@bloomberg.net