Ford's Fleet of Secret Cars Is Weighing on Profit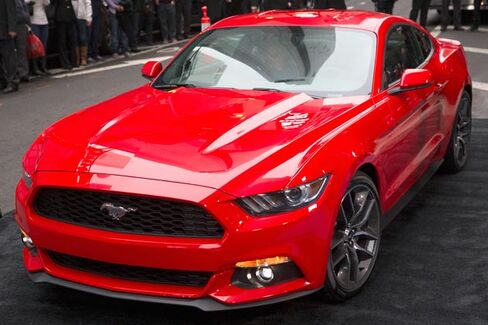 You've got to spend money to make money, or in Ford's case, cars.
In a year-end report to investors, Ford said it will unveil 23 new and "significantly refreshed" models around the world next year, roughly double the size of its product pipeline this year. What's more, it has talked about only eight of the planned vehicles, including the 2015 Mustang that it revealed earlier this month.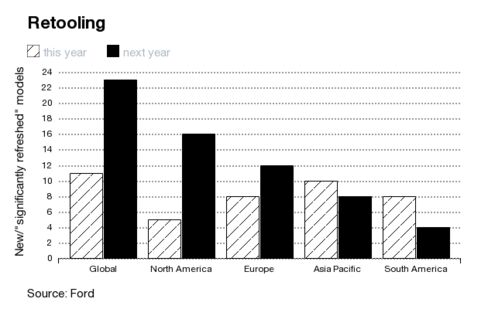 A major overhaul, however, is expensive. New or significantly altered models require retooling factories—a process that requires idling assembly lines for a week or two.
The Detroit automaker warned Wall Street today that its aggressive product overhaul will dent financial results. The company said it expects auto revenue to remain at 2013 levels next year, while operating margins will shrink.
It also estimates prices will be ticked down a bit as it races to sell older inventory and make room for the new cars. Meanwhile, Ford will fork out $7.5 billion in capital expenditures, a substantial increase over the current year.
Investors weren't thrilled about the update; the price of Ford shares plummeted 9 percent this morning before recovering slightly.
The automaker, meanwhile, assured investors that it is playing the long game. If all goes as planned, the new models should be able to generate returns for years to come.
Chief Financial Officer Bob Shanks described the retooling as a "critical building block." "We feel very good about 2014, to be clear," he said. "Our business is not linear; I have said that over and over and over again. … We are growth-driven."
Before it's here, it's on the Bloomberg Terminal.
LEARN MORE