Baidu to Offer Video Streaming Service From Rakuten's Viki Unit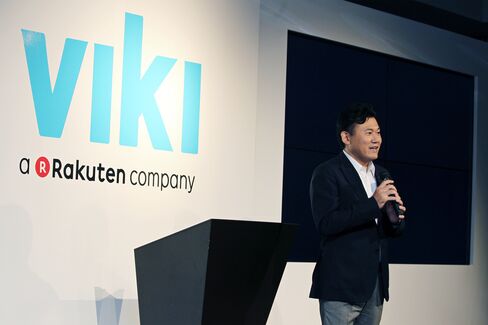 Baidu Inc., owner of China's No. 1 search engine, will offer movies and television shows from Viki Inc. as it expands its video service to lure more users.
Viki, a unit of Rakuten Inc., the biggest Japanese e-commerce company, will offer licensed content to Baidu Video from around the world, with translations made by users into English and Chinese, it said in a statement. Kaiser Kuo, spokesman for Beijing-based Baidu, confirmed the deal by phone.
Baidu, whose founder Robin Li became China's richest man this month, is looking beyond text search to boost revenue in the world's largest Internet market and beyond. The company has announced five deals this year for a total of at least $2.43 billion, according to data compiled by Bloomberg.
Viki was started in December 2010 and allows users to share and subtitle videos in different languages. Tokyo-based Rakuten announced the purchase of Viki in September.
Rakuten Ichiba, the Japanese company's flagship service, is similar to Amazon.com Inc. connecting merchants to customers shopping for toys, electronics and clothing as well as selling Japanese goods to overseas customers.
Rakuten controls 27.7 percent of Japan's Internet retailing market, according to data from researcher Euromonitor International. Amazon.com had the second-biggest market share in the country at 25.9 percent, followed by SoftBank Corp.'s 9.3 percent, the data show.