Exchanges Under Siege Form Committee for Cyber Defenses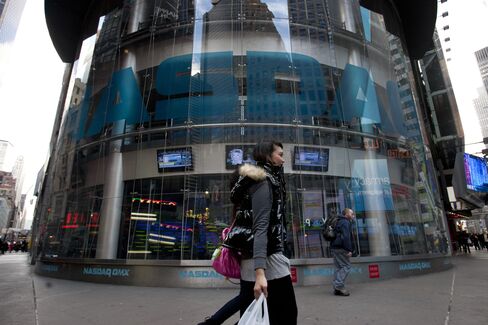 Following a wave of attacks on their computers, the world's biggest exchange operators formed a committee to enable collaboration on improving their defenses.
The World Federation of Exchanges said founding members include CME Group Inc., IntercontinentalExchange Group Inc., BM&FBovespa SA and Nasdaq OMX Group Inc. Mark Graff, Nasdaq's chief information security officer, will serve as chairman, and Jerry Perullo, the vice president of information security at ICE, will be vice chairman, according to a statement.
Hackers have targeted computers at exchanges including CME Group, the world's largest bourse operator, and Nasdaq. Cyber security is the greatest threat to markets, Depository Trust & Clearing Corp. said in August, a month after a study co-authored by the WFE found that 53 percent of exchanges had been attacked in the prior year.
"It's a concrete step that will make the world a safer place," Graff said in an interview. "This hasn't been formed from a catastrophe, we are looking ahead. Previously we had no established means of communicating with each other on this. Now we can start drafting guidelines."
Other members of the new WFE security group include DTCC, which processes U.S. equity trades, as well as the primary exchange operators in Singapore, Canada, Australia, Saudi Arabia and Switzerland. The committee will develop cyber security best practices, facilitate the sharing of information on threats, and communicate with government officials and regulators.
Hackers Attack
CME Group revealed last month that its ClearPort clearing system was breached in July and some customer information was compromised. On July 25, U.S. prosecutors indicted five people in what was called the largest hacking and data breach scheme in American history. Nasdaq was among their targets. In 2011, Nasdaq said it found suspicious files on a website it runs that lets corporate board members communicate with each other.
A "significant" number of exchanges have fought off sabotage via the Internet in the last year and the majority of bourses worldwide say it is a systemic risk to markets, according to a study released in July by WFE and the International Organization of Securities Commissions.