A Holiday Party Survival Guide, Business School Version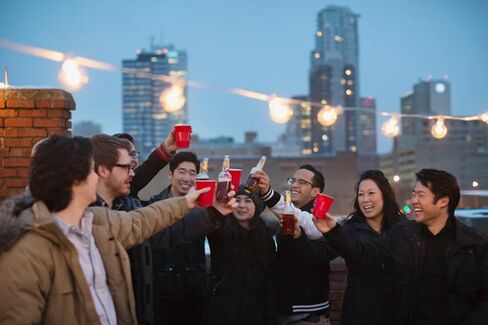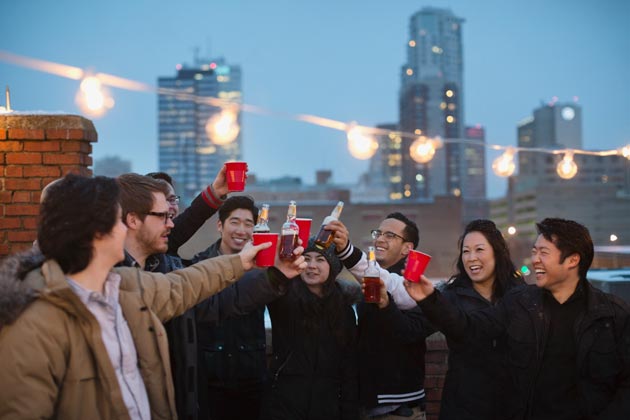 Bad news for MBAs: Final exams are right around the corner. Good news: So are year-end parties. And with apologies to Jeffrey Pfeffer, the parties are a big part of what you're paying for. How do you make the most out of your busy social calendar?
Show up. It's crunch time for recruiting, and finals mean another helping of stress. But a big—some say the biggest—part of business school is building relationships, and you can't do that at home in your sweatpants. Even if you stop by for only a little while, that's better than nothing, says Genie Ko, a vice president of the student association at the University of Virginia's Darden School of Business.
Don't forget your social graces. Make introductions, thank your hosts, and follow up the next day, says Patricia Buchek, a senior assistant dean at Georgetown's McDonough School of Business. Stick some business cards in your pocket for new acquaintances. Chew with your mouth closed. Tip your bartender.
Ease up. Those business cards may be burning a hole in your pocket, but resist the temptation to hand them out willy-nilly. No one likes a robo-networker. "Social events are for building relationships, not for identifying opportunities," says Tim Flood, an associate professor at Kenan-Flagler at University of North Carolina. (Don't worry: Identifying opportunities comes later. When you're not drinking.)
Only Instagram the willing. You can really alienate your future professional network with the injudicious use of your smartphone, says Karen Cates, who teaches negotiations, human resource management, and organization behavior at Northwestern University's Kellogg School of Management. In particular, don't post photos of classmates without their permission. What's the point of going to business school if you're going to sabotage your job prospects—or those of your classmates?
Play smart. By which we mean the obvious: Avoid the boorish and embarrassing behavior that so often goes along with the party season. Karaoke? Yes. Twerking? Probably not. Try to keep your romantic liaisons out of the broom closet. Stop drinking before you engage in either of the above. If you don't have anything nice to say, have a canapé.
Manage the morning after. If, after the fact, you realize you've gone too far, you're better off owning up to bad behavior. "If you know you've offended someone, go directly to the person and apologize," says Jacqueline Whitmore, author of two books on business etiquette. If you're unsure if you crossed a line, ask someone you trust. Then resolve to do better the next time. Business school parties, like coursework, are good practice for the professional version that's waiting just around the corner.
Before it's here, it's on the Bloomberg Terminal.
LEARN MORE