The B-School Student's Guide to a Lucrative Winter Break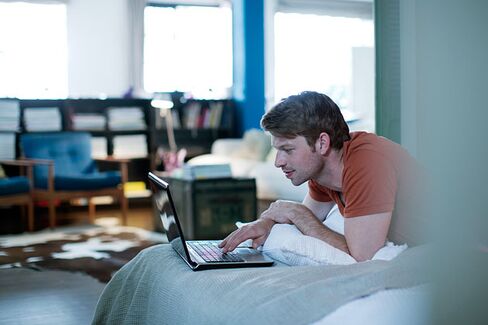 Ah, the holidays! There's time to relax, see family, and renew friendships. Maybe even get around to that Breaking Bad marathon you've been promising yourself.
Not so fast. Put aside those visions of margaritas on a beach or sleeping in. You want to be the best job candidate possible (regardless of whether you already snagged an offer). In that case, you better keep working.
Sorry to get all Scrooge about your well-deserved downtime, but to get an edge (or keep one) we asked six career experts what you really should do while on holiday. Here's what they had to say:
Hit the books…some more. Use the time away from classes to deepen your knowledge of your target industry, suggests Char Bennington, director of Career Management at University of Chicago's Booth School of Business. Immerse yourself in the subject by reading relevant books and newspaper articles and talking to those in the field, if you can. Even if you're away from your business school's library and career resource center, you can head to another school closer to home. "We call that 'reciprocity,'" writes Bennington.
Pick up a project. Spread the word that you'll be in town and available to put your nascent MBA skills to use on a project in an area you'd like to work in when you graduate, advises Regina Resnick, managing director of the Career Management Center at Columbia Business School. You might do some freelance consulting, volunteer work for a nonprofit, or help a startup streamline their fledgling operations.
Spread the holiday cheer. If you're traveling back to where you used to work, visit your previous employer, suggests Pamela Mittman, assistant dean of Career Services and Leadership Development at New York University's Stern School of Business. You can also send personalized notes inviting alumni in the area to coffee or an informational meeting, she adds.
Don't forget to join in on the holiday parties that your undergraduate or MBA universities might have for alumni in your region, writes Kris Hergert, associate director of the MBA Career Management Center at University of North Carolina Chapel Hill's Kenan-Flagler Business School.
Befriend a CEO. Make the time to shadow a CEO in a local company to see if that kind of organization is a good match, suggests Janet Marks, acting co-senior director of the Career Development Office at MIT Sloan School of Management.
Blog a-lah-lah-lah-lah. Instead of just updating your LinkedIn in page, advises Urmi Samadar, associate director of Career Development at Sloan, create a blog, YouTube video or Facebook page about an area of interest. Or try blogging for other websites and tweet about your work. Use this time to hone your social media skills.
Before it's here, it's on the Bloomberg Terminal.
LEARN MORE