Company News: Retailers, Hilton Worldwide, U.K. Insurers, Adidas, SpaceX
Cyber Monday shows Black Friday how it's done; it's goooooal for Adidas ahead of the World Cup; and more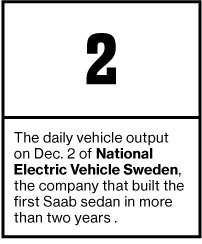 • Retailers began bracing for a lean holiday after U.S. shoppers showed uncommon restraint in the face of fat Black Friday deals. Although the number of people looking for gifts during the Thanksgiving weekend ticked up slightly, the average consumer's spending dipped 4 percent, to $407, says the National Retail Federation. Analysts are predicting more sales and pinched profit margins in the next few weeks. Online shopping, however, was brisk. So-called Cyber Monday sales surged 21 percent, according to IBM.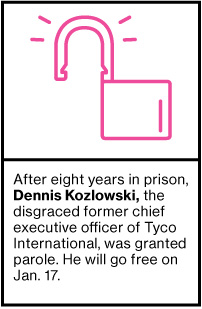 • Hilton Worldwide said it would sell shares in an upcoming initial public offering for $18 to $21, putting its value at about a luxurious $19 billion. Under Blackstone, which bought Hilton in 2007, the company has greatly expanded its hotel management and franchising business. The shift has helped cash flow and dialed down real estate risk.
• The U.K.'s largest insurance companies have agreed to invest $41 billion in infrastructure being sold as part of a government campaign to unload assets such as toll roads and railway stations. The nation's stake in the Eurostar train system is one of the holdings on the block.
• Adidas kicked off its World Cup campaign on Dec. 3 when it started selling the official match ball for next year's tournament in Brazil. The German sporting goods company said the marquee competition will boost its revenue by almost 10 percent in 2014.
• Elon Musk's SpaceX carried a satellite into orbit on Dec. 3 for TV and Internet provider SES. The launch cost SES $55 million, about half the rate charged for space services by rivals such as Boeing and Lockheed Martin.
Before it's here, it's on the Bloomberg Terminal.
LEARN MORE