To Build a Better Business School, Consider the Student a Customer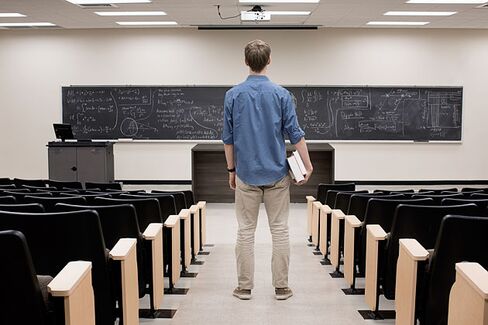 After leaving the for-profit world three years ago to become Dean of Boston University's School of Management, I observed to one of my new colleagues that our students are our customers. "No," he said, "they are our products." At first, I thought I must have a lot to learn about academe. Now, as the School of Management launches a complete transformation of its undergraduate and graduate curricula during our centennial year, I believe my initial instincts were correct.
Business schools increasingly face the same powerful forces that have confronted law schools in recent years: application drops, employers questioning the utility of the degree, alternative education models, and doubts about the return on investment as tuition rises in a weak economy. These new realities will induce many business schools to make sweeping changes that fundamentally alter management education and the "customer experience" it provides.
As business schools seek innovation, I believe the chances of success can be greatly increased by applying the core principle of transformation that companies have long used to remake their businesses: Engage the entire organization in creating a memorable mission and translate it into an actionable strategy. And, as with the best business transformations, schools should not only respond to market forces; they should respond in ways that matter far beyond the narrow interests of their own institutions.
Engaging the entire organization can be particularly difficult. Faculty members typically make their mark through outstanding individual work and eminent reputations that attract students and expose them to the best of management thought and practice. Rarely, however, have faculty been motivated and mobilized as a collective force to work across the boundaries of their professional interests to reshape an entire institution. This is not tinkering at the margins of a curriculum—their active engagement is critical for creating a coherent, collective mission that is genuinely transformative.
The key to that engagement lies in their deepest motivations. Like the millennials they now teach, most faculty members want to make a difference in the world and to have an impact on students. When they are given an opportunity to remake management education in the service of a greater good, true engagement follows.
In our case, we see a greater good in the education of innovative and ethical leaders who understand the impact of business on society. Management education should equip them, in the words of our mission, "to create value for the world." That is no empty phrase. As the world moves toward critical 21st century transition points in energy, the environment, health care, and global economies, there will be an intense focus on harnessing management disciplines to create value in a sustainable and responsible way. Unless we alter our current trajectory, the future itself will be at risk.
To respond to these increasingly urgent needs, our faculty determined that in addition to our focus on foundational management disciplines, we should become preeminent in the areas of health and life sciences, digital technology, and social enterprise and sustainability. All three are innovation-driven domains critical for the future well-being of the world and its people. All three are thriving in our faculty research and the Boston area, providing real-world settings where new ideas are tested every day. And as these domains continue to grow in the coming years, they will provide graduates with opportunities to make a real difference.
Our faculty also painstakingly developed far-reaching changes in the curriculum to integrate understanding of the management disciplines, strengthen foundations in finance and analytics, and introduce a global perspective throughout. In addition, they created what I think may be our program's most important differentiator—infusing the whole with ethics—not as the final word on right and wrong, but as a dimension of decision-making that requires as much skill and insight as strategy.
The transformation of the curriculum has been accompanied by innovations in teaching and learning designed to better prepare students for a world that faces massive economic, commercial, and social challenges. Like all genuine innovation, ours is based on experimentation, prototyping, and developing new ways of doing things. We have a lot of work left to do. However, the guiding principle will remain: We can best serve our student-customers by putting them at the center of an experience that moves outward from the classroom to the community and the world while taking value—in all its senses—into account.
Before it's here, it's on the Bloomberg Terminal.
LEARN MORE