U.K. House Prices Rise in Revival That Prompted Carney Response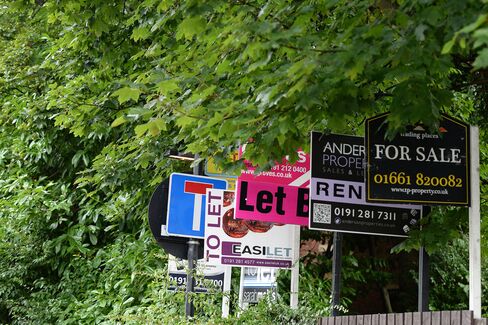 Nov. 29 (Bloomberg) -- U.K. house prices rose in November to the highest level in more than five years as a combination of low mortgage rates and easier access to credit boosted demand, Nationwide Building Society said.
Prices rose 0.6 percent from October to an average 174,566 pounds ($285,000), Nationwide Building Society said today. They climbed 6.5 percent from a year earlier, the fastest pace since July 2010, the Swindon, England-based lender said.
The Bank of England said yesterday it will end mortgage incentives in its Funding for Lending Scheme because the housing market no longer requires additional stimulus. Governor Mark Carney said property activity will continue to strengthen in the near term, and data today will probably show that mortgage approvals increased in October.
"Measures aimed at keeping down the cost and improving the availability of credit are playing an important role," in rising house prices, said Robert Gardner, chief economist at Nationwide. "Mortgage rates have declined significantly from the already low levels prevailing last year."
On a three-month basis, prices were up 2.6 percent from the previous period, Nationwide said.
The BOE said in its Financial Stability Report that while there is "little evidence of an immediate threat to stability" from the housing market, risks may build if there is a rapid increase in prices and consumer indebtedness. It plans to head off any build-up of threats by allowing only business loans to qualify for an allowance in the FLS.
"This will help keep the housing market on a sustainable path and ensure the broader economy continues to receive the stimulus it needs, for as long as it needs, to sustain the recovery," Carney said. "By acting now in a graduated fashion, authorities are reducing the likelihood that larger interventions will be needed later."
To contact the reporter on this story: Eshe Nelson in London at enelson32@bloomberg.net
To contact the editor responsible for this story: Craig Stirling at cstirling1@bloomberg.net