Florida A&M Wants to Teach Retired NBA Players About Business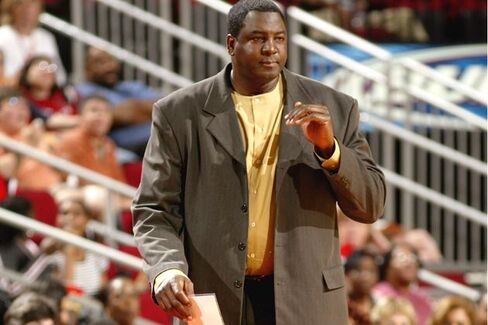 It's been well documented that many retired professional athletes lead fractured financial lives. Extravagant lifestyles and hangers-on can drain multimillion-dollar salaries, and jocks with more money than business sense have been the targets of scams. Solutions have been elusive. (Remember when former New York Mets center fielder Lenny Dykstra launched a magazine to coach pro athletes to financial success? Here's where that ended up.)
Now Florida A&M University's School of Business and Industry is getting into the game. The Tallahassee-based school, which offers undergraduate and MBA degrees, has launched a certificate program for former pro basketball players. Called Life After Retirement, the business development program requires students to take part in four weekend-long sessions, beginning in December and running through May.
The program, which the business school developed along with the National Basketball Retired Players Association, uses case studies, cash flow analyses, and guest lectures from successful former athletes to teach students how to run franchise, financial services, real estate, and insurance businesses. At the end of the program, students are expected to produce a business plan that's been vetted by professors, bankers, and other business experts.
At least nine students, including former Atlanta Hawks center Tree Rollins, have signed up, according to the Tallahassee Democrat. (The business school's dean, Shawnta Friday-Stroud, was traveling for the holidays and didn't return phone calls.) That's a drop in the bucket, of course: In 2009, Sports Illustrated reported that about 60 percent of NBA players are broke five years after retirement, and self-employment isn't necessarily an easy path to financial stability, let alone success.
Still, startups in financial services, real estate, and insurance appear to be more robust than new businesses in other industries, and it's not a stretch to believe ex-athletes have some of the people skills entrepreneurs require. Even if the program isn't a slam dunk, it's reasonable to think it could give ex-players a lift.
Before it's here, it's on the Bloomberg Terminal.
LEARN MORE