On Europe's Eastern Rim, Signs of Economic Backsliding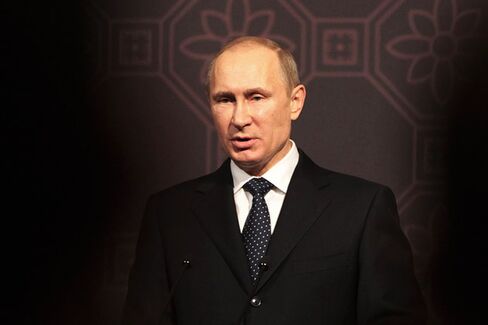 The economic revival that swept across Eastern Europe and the former Soviet Union after the fall of the Berlin Wall has given way to stalled reforms and stagnating growth, the European Bank for Reconstruction and Development says in a new report.
The London-based bank, founded in 1991 to promote the transition to market economies in the former Soviet bloc, says that most countries in the region will post growth below 2 percent this year, with only modest improvement in 2014.
While the euro zone recession has ended and exports have recovered, growth on Europe's eastern rim "has continued to decelerate as domestic consumption and investment have weakened," the EBRD says. Faltering growth in Russia, the region's biggest economy, is causing "wider regional repercussions," it says.
Market-friendly structural reforms, which helped boost growth and investment across the region during the 1990s, have slowed and in some cases been reversed. "Public opinion turned against market reform after the 2008-09 financial crisis," the report says.
Some countries have imposed new controls on previously deregulated companies. Hungary, for example, has levied a "Robin Hood tax" on energy companies, a tax that could discourage future investment in the sector.
The bank blamed President Vladimir Putin's policies for contributing to Russia's stagnation, saying that his policy of "state capitalism" has concentrated control of the economy in the hands of politically well-connected companies.
The region's slowdown means that progress in closing the gap with West European living standards is likely to "stall in some countries and slow to a crawl in many others" over the next two decades, the EBRD says. It predicts that only Central Europe and the Baltics are likely to reach or exceed 60 percent of average per-capita incomes in Western Europe during that period.
Before it's here, it's on the Bloomberg Terminal.
LEARN MORE