'Robin Hood' on the Witness Stand in Chevron Pollution Trial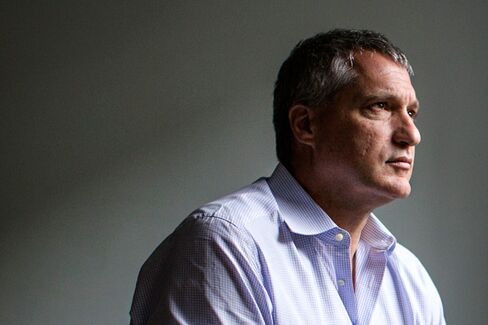 It's known as the Robin Hood defense: A person accused of extortion or some other financial misconduct attempts to fend off the allegation by claiming that they genuinely believed they deserved the money. As you might imagine, it's a long-shot maneuver, generally frowned upon by the federal courts. Yesterday the Robin Hood defense surfaced in Chevron's civil racketeering lawsuit against plaintiffs' attorney Steven Donziger.
Chevron has sued Donziger, a New York solo practitioner, in an attempt to undermine a $19 billion pollution verdict he won against the company in Ecuador in 2011. (Ecuador's Supreme Court last week reaffirmed Chevron's liability but halved the damages to $9.5 billion.) The oil company contends that Donziger engineered a vast conspiracy involving bribed judges, fabricated evidence, and various other acts of fraud. He denies any wrongdoing, although he has admitted he made "mistakes" over the 20 years he has been representing poor residents of the Amazon seeking to clean up unlined waste oil pits and contaminated streams.
On the witness stand, Donziger attempted to parry harsh cross-examination by Chevron's lead lawyer, Randy Mastro. Donziger alternatively denied he had covered up the alleged conspiracy and argued that what he did was allowed in Ecuador's more flexible legal culture. Repeatedly, he alluded to his perception that Chevron played dirty and he had to hit back, even if it meant striking below the belt. "I and my colleagues were fighting to neutralize Chevron's corruption to ensure the fundamental right to a fair trial for our clients," he declared in written testimony that accompanied his courtroom appearance.
"The goal in the Aguinda case," Donziger testified, referring to the pollution suit by the name of the lead plaintiff, "was never to politically influence the legal process, but to safeguard that process from corrupt activities on behalf of Chevron such that the right to a fair trial for our clients would be protected. The irony is that my state of mind throughout the Ecuador phase of the Aguinda litigation was affected greatly by my observation of Chevron engaging in the exact same types of out-of-court advocacy efforts, including meetings with government officials in Ecuador and the U.S., the use of paid advertisements to attack Ecuador's court process and the plaintiffs, and the use of numerous public relations firms to propagandize on behalf of the company."
In response to a series of supportive questions posed by his lead attorney, Richard Friedman, the plaintiffs' lawyer testified that throughout his campaign against Chevron, he thought the company was culpable for decades of flagrant pollution, justifying billions of dollars in damages. "There was a basis to hold Chevron liable," Donziger said.
U.S. District Judge Lewis Kaplan, who is presiding over the bench trial without a jury, did not seem persuaded by Donziger's daylong performance on the witness stand. In fact, Kaplan expressed uncertainty over whether Donziger's assertions about his state of mind—the heart of the Robin Hood defense—were even relevant as evidence. "I'll decide later," Kaplan said at one point.
Closing arguments in Chevron v. Donziger are expected in coming days.
UPDATE at 10:30 a.m. on Nov. 20: In a ruling made available this morning, Judge Lewis Kaplan excluded much of Donziger's "Robin Hood" state-of-mind testimony. In many instances, the judge ruled, Donziger relied on "hearsay, rumor, and speculation." Some of Donziger's now-stricken statements "probably would be appropriate" in closing arguments, when attorneys have great leeway to sum up their case, but not in witness testimony, Kaplan said.
Before it's here, it's on the Bloomberg Terminal.
LEARN MORE