Giants-Redskins Game on Dec. 1 to Remain in Prime Time on NBC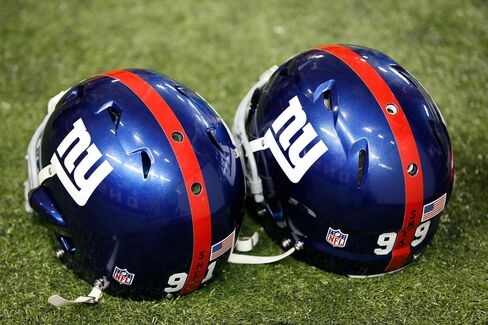 Nov. 18 (Bloomberg) -- The New York Giants' road game against the Washington Redskins on Dec. 1 will remain the prime-time contest on NBC, the National Football League said.
The game between National Football Conference East division rivals will maintain its scheduled 8:30 p.m. Washington time kickoff at FedEx Field in Landover, Maryland.
Both the Giants and Redskins have losing records this season. Other games on Dec. 1 include a rematch of the once-beaten Denver Broncos and Kansas City Chiefs, the New England Patriots against the Houston Texans and the Miami Dolphins against the New York Jets.
The NFL is allowed to change start times of games to give Comcast Corp.'s NBC a better matchup for its Sunday prime-time telecast. NBC is paying $1.1 billion for the Sunday night NFL package.
Link to Company News:{0326786Z US <Equity> CN <GO>} Link to Company News:{9889440Z US <Equity> CN <GO>}
To contact the editor responsible for this story: Larry Siddons at lsiddons@bloomberg.net