Purdue Joins the Race for Science and Tech Talent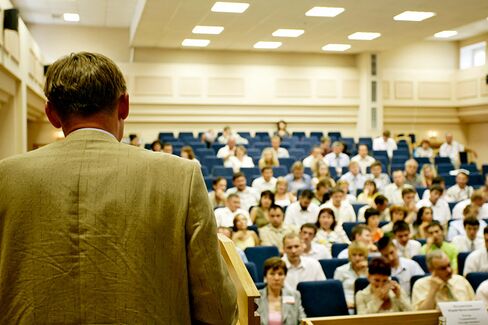 Purdue University's Krannert School of Business is the latest B-school to target MBA programs for students with science backgrounds. It's launching two: a full-time, one-year MBA set to start in June and, pending approval, a 16-month weekend MBA program based in Chicago and beginning in 2015.
Krannert follows on the heels of Indiana University's Kelley School of Business, which developed a new MBA program for midcareer physicians. Other schools are simply ratcheting up their recruitment efforts to bring more science-minded applicants into their MBA pool: Stanford Graduate School of Business, for example, hosts a dedicated webinar for prospective applicants with science backgrounds. (Next one: Dec. 4.)
The timing is right. Businesses are continuing to embrace technology, data, and analytics, and consulting firms are eager to add MBAs with technical skills. Biotech is booming. Scientists are as likely as anyone to be garage inventors with startup dreams. Meanwhile, business schools see a new market. "It used to be that STEM [science, technology, engineering, and mathematics] professionals were employees," says Steve Blank, who has taught entrepreneurship classes for scientists at the National Science Foundation and at University of California—San Francisco, among other schools. "Now a good number of them are starting their own companies, and it's another marketplace for business schools."
Cornell University's Johnson Graduate School of Management was among the first to target scientists when it launched a one-year MBA program for people with technical backgrounds in the mid-1990s. Douglas Stayman, associate dean for MBA programs at Johnson, says recruiters are hungry for business people with technical abilities.
For its new programs, Krannert is looking for applicants with three to five years of experience in the field. Both programs would have two tracks—one for those interested in working in large technology companies and another for entrepreneurs. For the weekend program, the school is awaiting approval from the Indiana and Illinois commissions on higher education and from the university administration.
Krannert's BS in industrial management is getting a makeover to allow students to pursue business and a science discipline simultaneously. Students will be able to pursue both disciplines by the fall of 2014.
Before it's here, it's on the Bloomberg Terminal.
LEARN MORE