The Year Ahead, 2014: Editor's Letter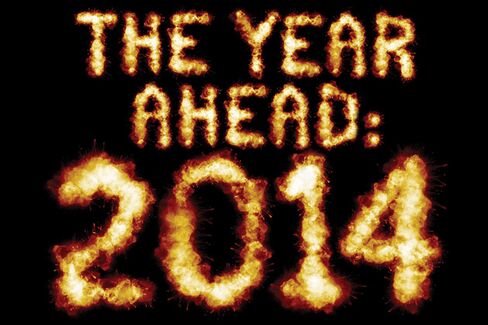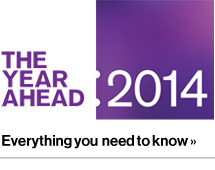 There are two ways to find out what's going to happen next year. The first will run you about $9.99 on Amazon.com, and it doesn't provide much context or nuance. No matter what industry you're in or what the economic conditions portend, the Magic 8 Ball has a disturbing tendency to declare, "Outlook not so good."
For about the same price, but a bigger investment of your time, our first Year Ahead issue will prepare you for all the major trends, disruptions, breakthrough products, innovations, and revolutions of 2014. This is more than standard editor's letter puffery: Our biggest issue since 1999 has been 10 months in the making and covers 55 industries and 600 companies. We've got interviews with key CEOs who share their predictions for what's coming in economics, finance, energy, technology, retail, transportation, defense, and health care. There are stories from around the world and charts illustrating personalized pricing, banks and their troubles, the quest for same-day delivery, and more. Plus, there's the mother of all data sets, ranking the world's 600 biggest companies by market share within their industries.
It's not easy to pull off something this ambitious. Luckily, we had lots of help. Our colleagues at Bloomberg Industries scoured data and conducted countless interviews to identify trends and risks. Bloomberg's Visual Data team created the Bloomberg Industry Leaderboard, which can be found online at www.bloomberg.com/leaderboard. And as always, we relied on Bloomberg's team of more than 1,000 reporters at 128 bureaus around the globe for their local knowledge.
And on Nov. 20 this issue will come to life as hundreds of CEOs and other leaders gather in Chicago for The Year Ahead: 2014 conference, co-hosted by Mayor Rahm Emanuel. We'll hear from the likes of Eric Schmidt, Madeleine Albright, Don Thompson, and Mellody Hobson about what to expect from 2014 and how to profit from it. It's an event unlike any other out there. As for whether all of this becomes an annual occurrence? Signs point to yes.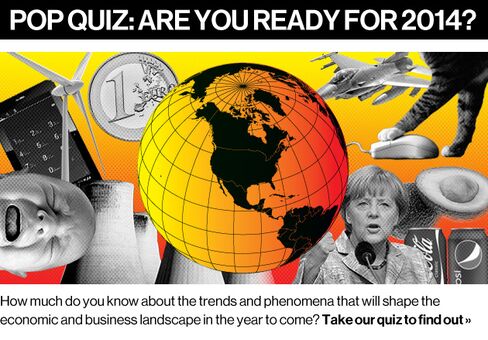 Before it's here, it's on the Bloomberg Terminal.
LEARN MORE