Warren Buffett Cashes In on Railroad Tank Cars
The shale boom spurs a railroad renaissance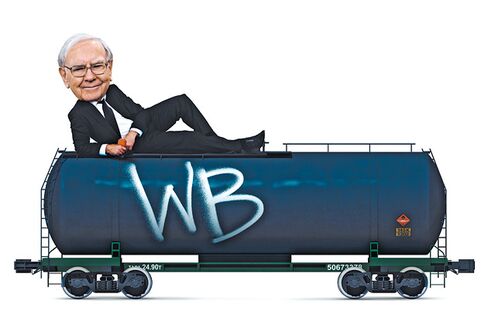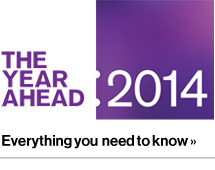 Boomtowns on the prairie, young men heading west to find work as roustabouts—there's an undeniable throwback quality to the American shale oil industry. The 21st century economy was supposed to be driven by Silicon Valley and Wall Street; instead it's being pumped out of the ground in North Dakota and Texas. That's creating growth in unlikely places.
Trains, for example. Much of the shale oil is coming from parts of the U.S. and Canada that don't have the infrastructure to pipe it to refiners, so it's going by rail. That's good news for railroads, and it's really good news for a sector of the American economy most people never think about: companies that make and lease tank cars.
Tank cars, those torpedo-shaped rail cars built to carry liquids, anything from milk to industrial chemicals, are increasingly being used to carry shale oil. "The traffic has grown significantly, from probably 50,000 carloads a year in 2010 to over 700,000 this year," says Toby Kolstad, president of the consulting firm Rail Theory Forecasts. "It probably will rise above a million carloads a year in the next year or two."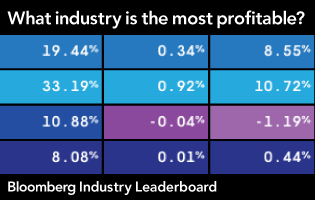 At the companies that make and lease rail cars, business is so good that they can't make them fast enough. In the third quarter of this year, Trinity Industries, the nation's biggest rail car manufacturer, reported record quarterly earnings per share, a 58 percent increase from a year earlier. It received orders for 5,610 cars in the quarter, bringing its backlog of orders for all rail cars to 40,050, a value of $5.1 billion. Its competitor, American Railcar Industries, also reported surging revenue and a growing backlog.
Savvy investors have gotten in on the bonanza. Carl Icahn owns a majority stake in American Railcar. Warren Buffett's Berkshire Hathaway owns Union Tank Car, just one piece of his big bet on rail, which also includes the Burlington Northern Santa Fe railroad.
The good fortune hasn't spread throughout the entire rail car industry. Just as shale oil has expanded, the coal industry has struggled, battered by the low price of natural gas and tighter environmental regulation of new coal plants. Coal hoppers and coal gondolas are a huge part of the rail car industry, and as demand has slackened, manufacturers and leasers such as FreightCar America have had to retrench.
Is there a lurking threat that could stop the tanker car boom in its hot-rolled-steel tracks? Kolstad says the greatest concern for rail car makers is that oil companies will decide to build refineries closer to shale fields or run pipelines from them. But that would take years, and as the battle over the Keystone XL project has shown, building pipelines has become a fraught process in the U.S. At some point, of course, the oil under the ground will dwindle, and the gusher of orders for tank cars will run dry. Yet that, too, is a long way off. Given Buffett's luck, by then someone will have discovered a lucrative new use for milk.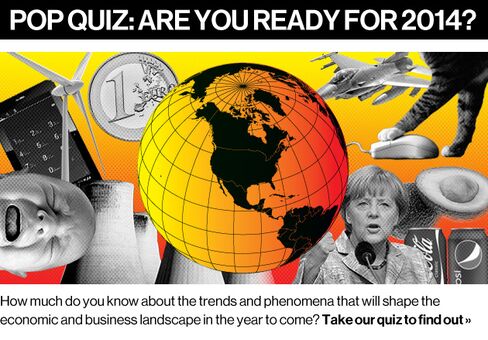 Before it's here, it's on the Bloomberg Terminal.
LEARN MORE