Supermarkets Offer Personalized Pricing
Supermarket chains are using data culled from billions of purchases to offer deals tailored to specific shoppers. That can boost sales and keep customers from straying to rivals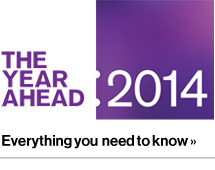 Kimberley Cornwell's husband is on a high-protein diet, and he usually eats eggs for breakfast. So when a Safeway shopping app offered a deal a few months ago on 18 eggs for $1.89, she took it. Cornwell had never given the store any information about her family's health or fitness needs. The Chicago recruiter is a member of Safeway's Just for U program, which uses complex algorithms to sift through shopping data to guess her needs and produce special personalized offers. "Sometimes I'd see something, and it's a good deal or something I'd like to try," Cornwell says. "I can usually save $10 to $20."
Such individualized pricing could become the norm in a few years, as grocers—from Safeway to Kroger and Canada's Metro—try to customize offers that will increase sales and keep shoppers from switching to competitors' stores. "Maybe over time, shelf prices become less relevant to a subset of shoppers," says Mike Minasi, Safeway's president of marketing.
The idea is to ape the targeted shopping experience of online retailers such as Amazon.com, which suggest items to buy based on past purchases. For years a few big retailers have mailed packets of personalized paper coupons to members of their loyalty programs, typically between once a month and once a quarter. Now they're offering similar discounts online or through mobile apps—this time, weekly. Users of Kroger's mobile app this summer began receiving 150 coupons a week, sorted by relevance to each shopper. In September, Metro launched its digital metro&moi portal and a mobile app providing personalized coupons weekly. "The more frequency you have in communication with customers, the more lift in sales you get," says Marc Giroux, Metro's chief marketing officer.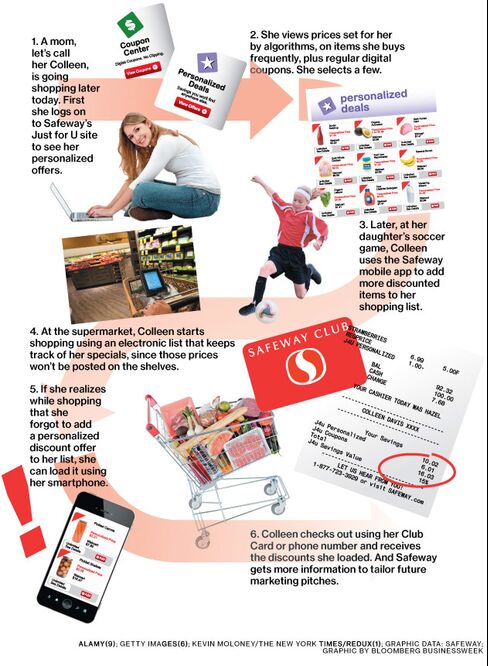 Personalized offers can drive up sales by increasing the number of customer visits to stores and "basket size," industry lingo for total purchases. Say a grocer realizes a consumer never shops during the fourth week of the month—likely, because money is tight right before payday. By sending him an offer for free bread that week, the supermarket can encourage an extra trip, during which the customer will likely pick up additional items. Every $1 given away generates $8 in extra sales, says Todd Morris, an executive vice president at Catalina Marketing, which provides personalized coupons for retailers and brands by tracking the behavior of more than 230 million U.S. shoppers monthly. "I think of a world that can anticipate my needs," Morris says.
About 45 percent of Safeway's sales now come from shoppers who get special offers via PCs or mobile apps, up from almost zero in 2011, when Just for U rolled out nationally. "This has been a significant driver to our top-line sales growth," says Keith Colbourn, senior vice president for loyalty and analytics at the company. The program has lifted revenue at ailing Safeway by 1 percent, says Andrew Wolf, an analyst at BB&T Capital Markets. "It's not enough to turn the company around, but it's definitely enough to move them in the right direction," he says.
Customized offers can reduce the need for direct price competition, a bonus for companies such as Metro, which faces intense pressure from U.S. chains like Target that are expanding across the border. Previously, rivals could see Metro's specials by opening the newspaper; now the prices can differ for each shopper. "It's direct to the consumer, so it's hard for competitors to see and to track," says Simon Hay, chief executive officer of Dunnhumby, which mines user data to tailor offers for retailers, including Metro and Kroger.
Dunnhumby tracks more than 1 billion items purchased each week. Its software detects customers' buying patterns (times of visits, favored brands, types of items bought) to figure out what it calls the customer's DNA: whether the shopper has an infant, likes to cook from scratch, or is health- or environmentally conscious. It then matches shoppers with offers from retailers and consumer-goods brands for items they already buy or are likely to want to try. A vegetarian who likes to cook may get a coupon for quinoa; her meat-eating bachelor neighbor may receive an offer for his favorite TV dinner. Users receive the offers via a website or mobile app, where they choose the ones they want. The savings are typically automatically redeemed when customers swipe their loyalty cards at checkout.
Although fewer than 5 percent of offers consumers receive today are individualized, Hay says that number should rise to more than 30 percent within eight years. The driver will be the growth of mobile devices and use of mobile apps. "This creates an effortless type of experience for the customer," says Matt Thompson, director for digital and e-commerce at Kroger, whose food chains include Fred Meyer and Ralphs.
The mobile apps could eventually let supermarkets serve up personalized offers in real time. By tracking, with users' consent, their shopping lists and location inside the store, retailers can send a customer buying toothpaste a coupon for mouthwash standing on a shelf nearby. "In the past, loyalty was a goodbye event, something that was used at checkout," says David Gentry, a senior vice president at Symphony EYC, which analyzes loyalty data for retailers such as Ahold, whose U.S. chains include Stop & Shop. "Now it's influencing the customer while they are shopping."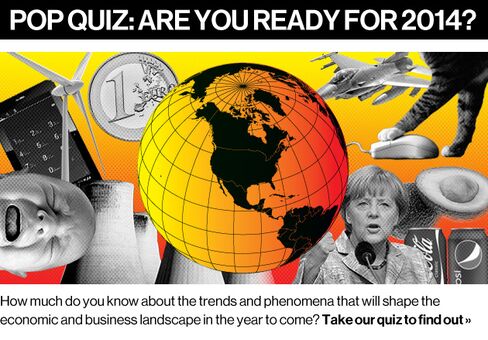 Before it's here, it's on the Bloomberg Terminal.
LEARN MORE