Market to Play 'Decisive' Role, Says China Plenum Communiqué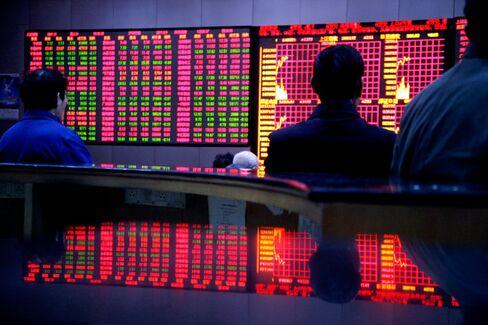 The world may not yet know a lot about what specific economic reforms China's leaders have decided to push. But markets are now to play a "decisive" role in the economy, according to a communiqué issued at the end of China's third plenum on Nov. 12, reported the official Xinhua News Agency.
That's a step up from the previous position, at least in the jargon China's Communist Party likes to use when announcing major policy shifts. Over the last two decades, markets played only a "basic" role, a status given when China "decided to build a socialist market economy in 1992," reported Xinhua.
As part of that shift, China will "promote an economy with diverse forms of ownership," meaning a stronger role for the private sector. "Both public and non-public sectors of the economy are important components of the socialist market economy and significant bases for economic and social development," Xinhua reported at the end of the four-day plenum.
Also key: the development of a "new, integrated system of urban-rural relations [that] will allow people living outside cities equal participation in modernization and better property rights," the communiqué stated, reported the Global Times, a paper that belongs to the People's Daily, the party's mouthpiece.
During the party confab, held in the Soviet-era Jingxi Hotel in west Beijing and attended by several hundred members of the Central Committee, the party decided to set up a team tasked with "comprehensively deepening reforms," the English language China Daily reported on Nov. 12. The team will be in charge of "designing reform on an overall basis, arranging and coordinating reform, pushing forward reform as a whole, and supervising the implementation of reform plans."
Sounds like a lot of reform, for sure; as expected, though, the plenum seems to be more about broad goals, with little detail as to how China intends to get there. It remains to be seen what specific policies may be adopted—and how aggressively China's leaders will pursue them.
Before it's here, it's on the Bloomberg Terminal.
LEARN MORE