Toyota Accelerator Lawsuits Keep Coming
NASA says electronic defects didn't cause Toyotas to accelerate. Yet the lawsuits keep coming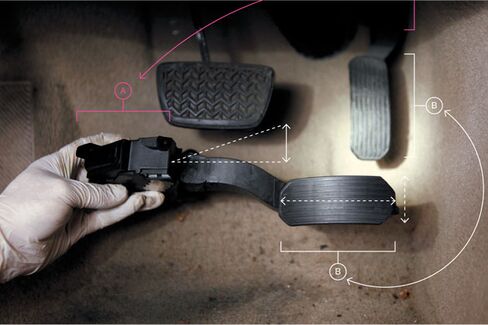 In February 2011 the National Highway Traffic Safety Administration concluded a 10-month study finding that computer flaws had not caused Toyota sedans to speed up on their own. NHTSA engineers worked with NASA software experts who, in addition to poking and prodding Toyota throttles, bombarded test cars with electromagnetic radiation to see if that provoked a problem. "We enlisted the best and the brightest engineers to study Toyota's electronics systems, and the verdict is in," said Ray LaHood, then secretary of the U.S. Department of Transportation. "There is no electronic-based cause for unintended high-speed acceleration in Toyotas."
Yet on Oct. 24 this year, a state-court jury in Oklahoma determined that software in the electronic throttle system of a 2005 Camry was defectively designed, causing an accident in 2007 in which the 76-year-old driver was seriously injured and a passenger was killed. The jury awarded $3 million in compensatory damages and was about to consider punitive damages when Toyota Motor agreed to a confidential settlement that obviated the court verdict. Two weeks earlier, a federal judge in Santa Ana, Calif., cleared the way for a similar design-defect trial against Toyota. The driver in the California case, Ida St. John, 83 at the time she was hurt in an accident in 2009, has since died. Her grandson is pursuing the suit over her injuries, although he's not blaming Toyota for her death. Designated a bellwether case, the St. John suit will help determine the fate of hundreds of other pending federal-court claims against Toyota.
One might ask why the manufacturer is still defending itself against lawsuits claiming that mysterious software bugs caused Camrys and Corollas to hurl themselves into trees, buildings, or other cars. If NASA's rocket scientists gave Toyota's electronics the all-clear, should judges be allowing plaintiffs' lawyers to continue pressing the issue in court?

Representatives of the Japanese manufacturer sound dismayed to find themselves enmeshed in legal hostilities a decade after complaints about sudden acceleration in Toyotas began to surface. Addressing the St. John suit, Carly Schaffner, a spokeswoman for Toyota Motor Sales U.S.A., said in an e-mail: "Despite nearly three years of litigating this case and unprecedented access to Toyota's source code, plaintiff's counsel have never replicated unintended acceleration in a Toyota vehicle and have failed to demonstrate that any alleged defect actually caused the accident at issue in this case." Still, Toyota's share of the U.S. auto market dropped from 18 percent to 13 percent after the complaints surfaced. Recently it has hovered between 14 and 15 percent.
U.S. District Court Judge James Selna nevertheless will allow the plaintiff's attorney, Mark Lanier, to move ahead with evidence about how software might have failed in St. John's car. The judge noted in an Oct. 7 pretrial ruling that none of Lanier's experts "can identify a specific software bug, a specific instance of memory corruption, or another specific type of interruption in the normal processes of the Camry's software." Despite this, Selna said a lay jury might infer a defect from circumstantial evidence.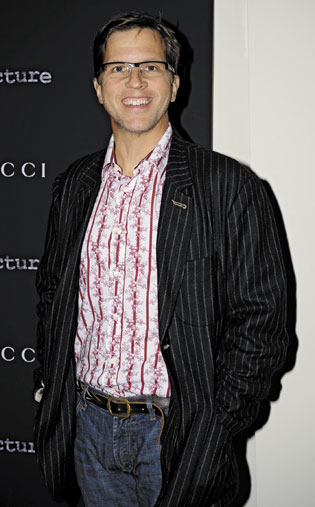 Toyota will have an opportunity to introduce the NASA research. Then Lanier, best known for successfully suing Merck over the arthritis drug Vioxx, will likely argue that while NASA scrutinized almost 300,000 lines of Toyota computer code, its study wasn't extensive enough. Lanier didn't respond to requests for comment. Selna has ruled that the plaintiff's attorney may also argue that Toyota failed to warn consumers about potential dangers related to its cars. St. John's grandson "has raised triable issues of fact that would allow a reasonable jury to find in his favor," Selna said.
After years of reports of unexplained crashes, Toyota recalled more than 10 million vehicles in 2009 and 2010 because of two problems: floor mats that could get tangled up with accelerator pedals and defects with the pedals themselves. The recalls led to the lawsuits alleging software flaws. In its defense, Toyota has suggested that at least some drivers have mistakenly stamped on the accelerator when they meant to hit the brake. "Toyota sympathizes with the individuals and families of anyone in an accident involving one of our vehicles," Schaffner said. But the company insists that no one has produced hard proof of a software or electronics defect. (Last year, without conceding any wrongdoing, the company agreed to pay $1.6 billion to settle a separate knot of economic claims related to the decreased value of Toyota cars.)
At various stages of the litigation, Toyota has tried to rely on a 1993 Supreme Court precedent called Daubert v. Merrell Dow Pharmaceuticals, in which the justices instructed federal trial judges to exclude expert testimony unless they deem it scientifically valid and relevant. Many judges have used the Daubert ruling to block what is derided as "junk science." Plaintiffs' attorneys have continued to fight the Daubert restriction, however, saying that juries can assess experts' credibility. The Toyota litigation shows that persistence pays off.
Ruling that NASA doesn't get the last word, Judge Selna opened the door to fresh evidence of software-caused unintended acceleration even though the alleged defects haven't been demonstrated in actual cars. Before her death, St. John testified that she did not cause her Toyota to accelerate and crash. "A jury must consider the issue and conclude either that Mrs. St. John mistakenly pressed the accelerator pedal instead of the brake pedal, or that she did not," Selna wrote in his pretrial ruling. "If the jury finds that she was not mistaken, that necessarily establishes the existence of a mechanical malfunction," he added, and could expose Toyota to liability. As framed by the judge, jurors are the real rocket scientists.
Before it's here, it's on the Bloomberg Terminal.
LEARN MORE