Advice for Small Employers Testing New Hires for Drugs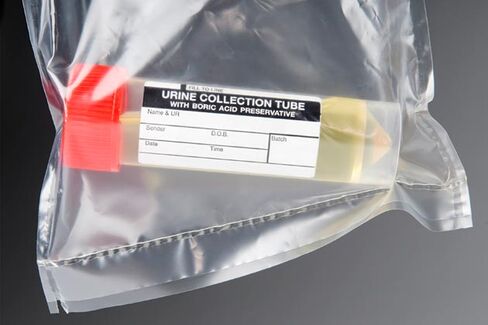 Question: How can a small company do drug testing for job applicants? How much does it cost? Do you send the employees to a local lab, or hire a contractor to handle the whole process?
Answer: Illicit drug users are significantly more likely to take time off for illness or injury, skip work, and change jobs frequently than employees who don't use drugs, according to a 2007 report by the U.S. Department of Health and Human Services. Screening for substance abusers in the hiring process can boost companies' productivity and retention rates.
Government contractors and companies in safety-sensitive industries, such as public transportation, are legally mandated to test their employees. Most private companies are not, but many find it makes sense financially. The HHS report shows that nearly 43 percent of full-time American employees work for companies that do drug testing before hiring. Testing can be carried out randomly or after accidents, as well.
You should determine whether testing is cost-effective for your business. Substance abuse tends to be more common among younger, less-educated workers from lower-income households and more prevalent in men than in women, according to the HHS data. The food service and construction industries had the highest rates of substance abuse among workers; the fields of education, social services, and protective services had the lowest rates.
Barry Sample, director of science and technology for Quest Diagnostics Employer Solutions, based in Madison, N.J., says self-reported drug-use rates are nearly twice as high at companies with fewer than 10 employees than at companies with 500 or more employees. "Of the estimated 3 million full-time employees dependent on illicit drug use, more than half are employed by small establishments," he says. The discrepancy may be due to smaller companies being less likely to screen employees for illegal drug use.
Before you start testing for drug use, or contracting with a lab, you should draft a written policy that complies with state and federal law, says Meredith S. Campbell, who co-chairs the employment and labor group at the Maryland law firm of Shulman, Rogers, Gandal, Pordy & Ecker. It's a good idea to have your attorney review the policy before you put it into place, she says. Many clients make their drug-testing policies part of their employee handbooks.
Having a written policy, and following it, will protect your company in case such issues as workers' compensation claims or employment discrimination lawsuits arise. Policies need to be consistent with the federal Americans With Disabilities Act, which can apply to some individuals with alcohol and drug problems, Campbell says.
Some states require that drug testing be done by a neutral third-party, which Campbell says is optimal. Laboratories or third-party administrators, such as professional employer organizations, can be hired to do the testing, analyze the results, and provide you with reports. "If you're going to do it, do it right and protect yourself against claims of discrimination," she advises. For privacy reasons, test results should be kept strictly confidential and segregated from employees' general personnel files.
Preemployment screening should be done after a conditional offer of employment is made and the individuals being tested have signed consent forms.
Stuart E. Blaugrund, a partner and employment attorney at Dallas law firm Gardere Wynne Sewell, says the benefits far outweigh the costs of drug screening. "The costs are not prohibitive when you can reduce the costs associated with accidents [and] workers' comp claims and reduce potential harm to employees, customers, and others," he says.
Large laboratories such as Quest typically charge for collection, testing, and results, which are reported over a secure Internet portal, Sample says. "We always recommend the use of a medical review officer to review non-negative results" to determine whether the potential employee has a valid reason for such a result, he says. For instance, someone taking prescription medication for attention deficit disorder may test positive for amphetamines but not be an illegal drug user.
He says tests can be done on urine or oral fluids for about $20 to $25 per employee. The oral fluid test can often be administered by a hiring manager or human resource employee at your company, which will save you some money on collection costs.
Before it's here, it's on the Bloomberg Terminal.
LEARN MORE