The Bond King's Shrinking Realm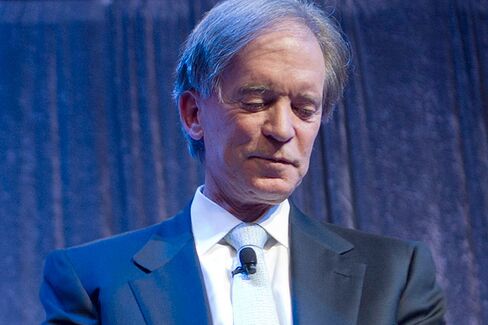 At some point in October, Bill Gross lost the title of steward of the world's largest mutual fund, a phrase that had been more or less attached to his name since 2008.
Gross's Pimco Total Return Fund—a bond fund used largely by financial conglomerates and insurance companies to manage risk—has lost nearly $38 billion in assets since the beginning of 2013. As of the end of last month, it was about $3 billion smaller than the Vanguard Total Stock Market Index Fund, the new champ.
How the Total Return Fund lost its mantle says more about the broader investing climate than it does about Gross, the fund manager.
Bond prices took a dive this year when the U.S. Federal Reserve hinted in May that it could start to taper some of its bond buying. That triggered a sharp exodus from bond funds such as the Pimco Total Return, which had a negative return of 1.9 percent from May 1 through May 30. Meanwhile, stocks continued to rally, pulling more money into equity funds like Vanguard's.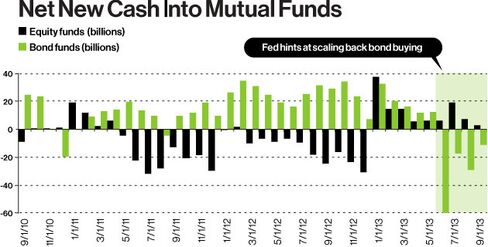 From June—when Fed Chairman Ben Bernanke said bond buying could be scaled back as soon as this year—through September, investors yanked money out of bonds every month. By the end of the September, they had pulled a net $117 billion out while pouring $35 billion into stock funds. It was a tough time to run the world's largest bond fund.
When bonds first began to plummet, Gross told investors not to panic. "The bond market ship is not sinking," he wrote in Barron's in June. "Expect low but positive returns in future years."
In his October note to investors, Gross suggested looking past the taper—which has yet to take shape—and focus instead on the federal funds rate because that is what "prices markets and drives economies and investment decisions."
As for anyone still in bonds, he recommended caution and offered this: "In this new age where short-term yields cannot go lower, let the yield curve, volatility and acceptably priced credit spreads be your North Star."
But then why take advice from this guy? It's not like he runs the world's largest mutual fund.
Before it's here, it's on the Bloomberg Terminal.
LEARN MORE