Borg Spurs Puns, Speculation After Clipping Trademark Pony Tail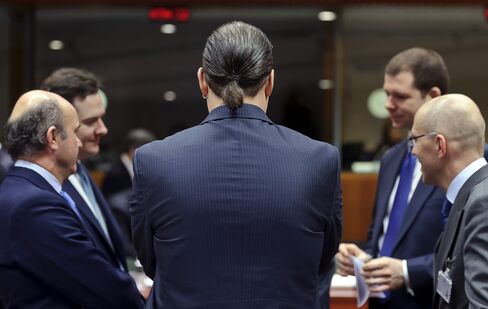 Sweden's Finance Minister Anders Borg made news in a different way today and triggered a wave of social media speculation and puns as he appeared at a Nordea Bank AB event in Stockholm without his trademark pony tail.
The news "spread like wildfire" on social media, Dagens Industri, the biggest business newspaper, reported, calling Borg's appearance a "shock," while state broadcaster SVT wrote on Twitter that the development was "hair-raising."
Inevitably, some speculated on Twitter that the haircut was in preparation for a job hunt as the Conservative-led government trails in the polls ahead of elections next year. Others suggested that this would mean the end of the government, liking Borg to Samson in the Bible, who lost his strength after shoring his hair.
The haircut was top news on websites across the country, even as Borg warned in his speech that the global recovery was still fragile and that Sweden should continue to tighten capital on the nation's banks to prevent a housing bubble and record private debt from rising further.
"I simply wanted to have shorter hair," he told reporters after his speech, adding that he will keep his earring.
Borg, 45, has been finance minister since 2006, pushing through tax cuts and state asset sales while steering the largest Nordic economy away from the worst of the crisis that has gripped the euro area. He has kept the budget close to balance throughout the turmoil, allowing Sweden to boost spending to foster growth this year, as the austerity-mired euro area contracts.