Why Bill Gates Is Making a $155 Million Bet On Spain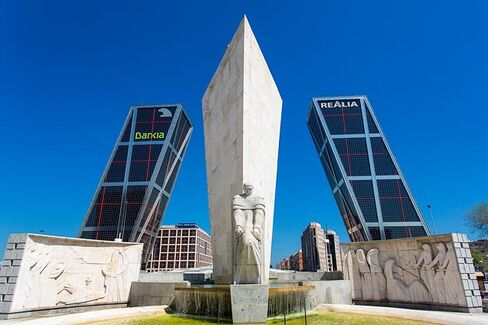 Spanish infrastructure group Fomento de Construcciones & Contratas disclosed in a regulatory filing on Oct. 21 that Bill Gates, the world's richest man, has taken a 6 percent stake in the company for €113.5 million ($155 million). The investment in Barcelona-based FCC is one of the few Gates has made outside North America. It was made by "one or more entities" related to Gates, according to the filing. Representatives of Kirkland (Wash.)-based Cascade Investment, Gates's main investment vehicle, couldn't immediately be reached.
Gates isn't the only investor prospecting in Spain as the country struggles to pull out of economic crisis. Spain last year was the world's 14th-ranked destination for foreign direct investment, with a total $28 billion in inward flows, more than either India or France. Mergers and acquisitions are on the upswing. According to Ernst & Young, the value of Spanish M&A deals rose 108 percent last year, compared with a 4 percent decline in the value of deals across the euro zone.
Cheap Spanish assets are a big attraction. FCC's shares, for example, are down about 80 percent from their pre-crisis high in 2007. After posting a first-half net loss of €607.6 million, the company is in talks with creditors to restructure its debt.
Investors, however, aren't looking at Spain simply as a bottom-feeding opportunity, Francisco Salvador, a Madrid-based analyst at FGA/MG Valores, tells Bloomberg News. "The positive structural changes in Spain are far more evident than in other countries such as Portugal or Greece," he says. "If Spain were a company, it would be a restructuring story similar to that of FCC, and investors usually like those stories."
Reforms enacted by Prime Minister Mariano Rajoy's government have lowered labor costs. The main Madrid stock index is up 23 percent this year, and the government's borrowing costs have eased, as bond investors show greater confidence.
Before it's here, it's on the Bloomberg Terminal.
LEARN MORE