Hair-Raising Critique Aimed at Options Clearing by SEC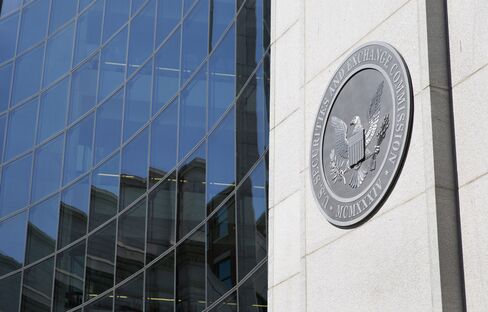 For the second time this year, U.S. regulators have cited one of the biggest American options institutions for failing to police itself.
The Securities and Exchange Commission told Chicago-based Options Clearing Corp. that it has "serious concern about systemic weaknesses in OCC's risk management and operations," according to a letter obtained by Bloomberg News. The largest equity-derivatives clearinghouse, which guarantees all trades placed on American stock options exchanges and was deemed to be a systemically important financial market utility by the U.S., is controlled by executives from bourses and trading firms.
SEC employees used similar language when chastising the Chicago Board Options Exchange in June for a supervision breakdown that resulted in a $6 million fine. The latest reprimand, addressed to OCC's soon-to-be-replaced chairman and chief executive officer, highlights the industry's inherent conflicts of interest, according to Craig Pirrong, a finance professor at the University of Houston.
"It's a hair-raising letter," Pirrong, whose research includes risk management and clearing, said of the document sent to OCC. "This illustrates some of the potential problems in having these entities that are run by and governed by the clearing members. You have a coziness, maybe some reluctance to crack down on one another."
In a 22-page letter to OCC, the SEC listed failings of governance, risk management and financial surveillance. The SEC declined to comment on the letter, which was dated Sept. 18.
OCC Statement
"We obviously take this letter from the regulators very seriously," said Jim Binder, an OCC spokesman. "We are working on our response to the regulators confirming our commitment to resolving the issues identified in the letter. In this new regulatory environment, we are cognizant of the increased expectations associated with our being designated as a systemically important financial market utility."
OCC said in July that it will split the role of chairman and chief executive officer, currently both held by Wayne P. Luthringshausen. Once he retires at the end of 2013, Craig Donohue will become chairman and Michael Cahill will become CEO. Donohue is the former CEO of Chicago-based CME Group Inc., which runs the world's largest futures market.
In 1973, Luthringshausen became president and CEO of Chicago Board Options Exchange Clearing Corp., which later became Options Clearing Corp.
'Serious Concern'
Founded in 1973, OCC guarantees all trades placed on U.S. stock options exchanges. More than 4 billion options contracts were cleared through OCC in 2012, the second-highest annual volume total, after trading surged fivefold in a decade. Last year, contracts on the Standard & Poor's 500 Index with a notional value of $24.9 trillion changed hands, according to data compiled by Tabb Group LLC.
"The excessive number of repeat findings raises a serious concern about OCC's overall commitment to establishing a culture of regulatory compliance," the SEC wrote in the letter. "The pattern of findings across the areas of quantitative risk management, governance, liquidity, policies and procedures, and documentation raises a serious concern about systemic weaknesses in OCC's risk management and operations."
OCC is owned by four of the U.S. options exchanges and its board comprises both banks and exchanges. The Chicago Board Options Exchange owns 20 percent of the clearinghouse and NYSE Euronext owns 40 percent.
Closer Scrutiny
"The SEC is saying that because the OCC is playing such an important role in the underlying infrastructure of the capital markets, it is incumbent upon the OCC to do better," said Tom C.W. Lin, a professor at Temple University's Beasley School of Law in Philadelphia. "You're seeing a 21st century marketplace, but the infrastructure is still from the 20th century."
The options market has seen some of the SEC's closest scrutiny during the last year. In June, federal regulators said employees of CBOE Holdings Inc. interfered with their three-year investigation of short selling at a member firm. It cited an "ineffective surveillance program" that failed to pick up wrongdoing "despite numerous red flags," according to a statement.
On Aug. 20, Goldman Sachs Group Inc. disrupted the options market with mistaken orders. On April 25, the CBOE opened for trading 3 1/2 hours late after a software malfunction shut the derivatives market while top executives were at an industry event in Las Vegas.
'Not Dying'
OCC is failing to periodically evaluate the assumptions on which its risk model is based and lacks a comprehensive document that summarizes the key processes and methodologies it uses to monitor and model market risks, the SEC letter said. Senior management "lacks a fundamental understanding of the compliance department's role" within the firm, the SEC said.
OCC's compliance department lacks resources and a testing framework, the SEC letter said. In addition, in the event of a clearing member default, the policies, procedures and management resources aren't adequate and the firm lacks a formal default simulation test plan, the regulator said.
The SEC listed 27 of OCC's policies that it deemed "inaccurate, incomplete and or lack enough detail to ensure adequate performance of processes."
"The SEC is looking for preventative medicine; the patient is not dying, the patient is not sick," said Bruce Weber, dean of the Alfred Lerner College of Business and Economics at the University of Delaware. "But the SEC wants the OCC's surveillance program to be properly documented and thereafter consistently enforced."
Before it's here, it's on the Bloomberg Terminal.
LEARN MORE