David Pogue Leaves the Times but Isn't Quite Going Rogue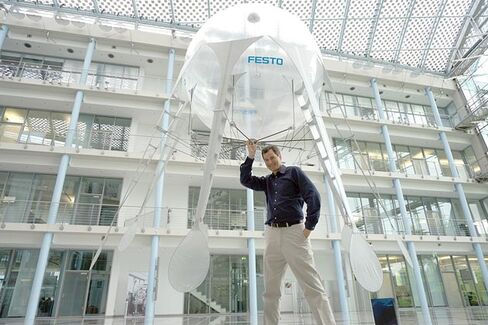 Apparently unsatisfied with acquiring countless tech startups, Yahoo has gone out and acquired David Pogue. The erstwhile New York Times tech columnist announced the move via Tumblr, appropriately enough, on an account that he apparently started over the weekend. The only other post so far is a rant-ish critique of a PR pitch he recently received.
Pogue will be helping Yahoo build a consumer-tech site, which will include online columns, goofy videos, and mysterious "real-world creations." The move seems to make sense for him. He has benefited immensely from his relationship with the Times and has used it to build a pretty good name for himself. Yahoo is no slouch when it comes to driving traffic, either. The company has reversed a decline in the number of people who use its services, and it now counts 800 million monthly visitors to its core services, which doesn't include its hipper younger cousin, Tumblr.
The hiring fits into what Yahoo has been trying to do, too. The plan seems to be to come up with as many ways to drive traffic as possible and figure out how to make money later. The second part of that plan has't quite worked out: Yahoo's share of online advertising revenue is expected to shrink this year, according to eMarketer, and the company recently acknowledged that its advertising revenue isn't increasing along with its traffic. Having a new consumer-focused site run by someone who's already widely trusted by people looking to buy gadgets should be a good draw for advertisers.
At first glance, the move seems to provide more evidence that a few huge names in media can unshackle themselves from the publications that made them famous and make it on their own. But it's a little more complicated than that. Pogue isn't leaving Big Media; he's jumping from one company to another in the same way another Times defector—Nate Silver—went to ESPN and its preinstalled audience. For that matter, Bill Simmons chose to start Grantland without even severing the umbilical cord from his ESPN launching pad, allowing him to experiment with content that might not fly on a sports website while benefiting from the connection.
Big media companies see the benefit in having an increasing number of targeted sub-brands. The New York Times has Dealbook to cover financial news in greater detail than its general readers want to read, while Sports Illustrated recently launched MMQB, a more-intensive football site starring its writer Peter King. What we haven't seen are big, successful media companies springing solely from otherwise unsupported journalists who spurn the outlets that helped them make their names. So far, political blogging powerhouse Andrew Sullivan—who formerly took his peripatetic operation to the Atlantic and Daily Beast—has been one of the few name-brand journalists to go it alone in a truly big way.
So the Times may have lost its biggest tech writer, but this doesn't mean it is losing its ability to launch people into prominence—not yet, anyway. Whomever the newspaper picks to replace Pogue will immediately become a serious candidate to become the most prominent gadget reviewer in the country.
Before it's here, it's on the Bloomberg Terminal.
LEARN MORE