This Obamacare Insurance Exchange Isn't Working at All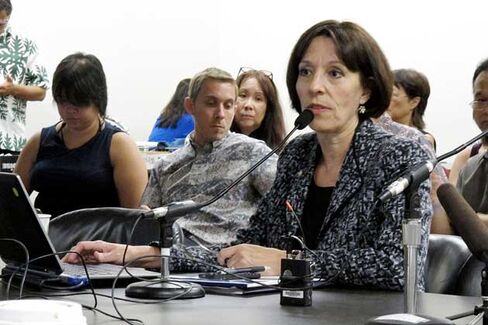 After being live almost two weeks, many of the state-run Obamacare insurance marketplaces that faltered at the start now appear to be working better. It's still not clear how many people have successfully enrolled in a health plan, but a number of states have nonetheless resolved many of the bugs that plagued their sites in the early days and have reported receiving thousands of applications. Hawaii is the exception.
The state was one of the 14 that decided to build its own health exchange—and 11 days into the Obamacare launch, construction on the Hawai'i Health Connector is still ongoing. The site is live, but it's not fully functional. Hawaiians can log on, create an account, and begin filling out an application, but that's as far as they can get; they can't shop for plans and compare prices.
During a hearing at the state capitol this week, the exchange's executive director told lawmakers that getting the marketplace up and running "has been quite a journey" and that she was well aware "Oct. 1 didn't look exactly like everyone wanted it to." At least one legislator took the director to task for not posting a cautionary note on the site to explain that it's not fully functional.
Hawai'i Health Connector has something in common with the tech-plagued site run by the federal government, healthcare.gov. Government contractor CGI built both of the marketplaces. According to Kaiser Health News, CGI won a $71 million contract to construct the U.S.-run site and another $151 million in contracts to build Hawaii's and three others.
Before it's here, it's on the Bloomberg Terminal.
LEARN MORE