Brooks Brothers to Serve Buttoned-Up Meals, too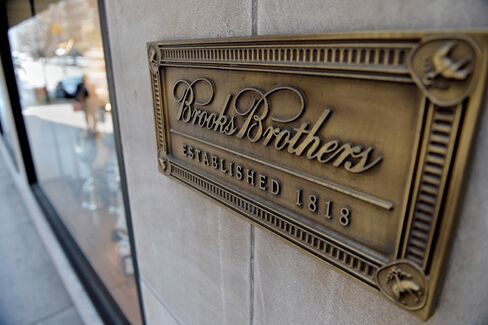 For some, it's not enough to just wear Brooks Brothers' preppy, upper-crust attire. They want the essence of Brooks Brothers to flow through their veins—or at least into their stomachs.
The apparel retailer is planning to open its first-ever restaurant, dubbed Makers and Merchants, in a prime midtown Manhattan location, around the corner from its flagship store. "As the restaurant concept is still in development and not planned to open at least until summer 2014, we have no further comment," company spokesman Arthur Wayne wrote in an e-mail. The restaurant will occupy a 15,000 square-foot space on East 44th Street that was previously home to the Brooks Brothers women's line, according to a report in the New York Post.
The coat-and-tie merchant will be trying to replicate the success other apparel brands have had with restaurants. Tommy Bahama runs about a dozen stores with restaurants it calls Islands. The first Island-equipped store, which opened in 1996 in Naples, Fla., generates about $2,000 per square foot—more than twice sales at the company's food-free stores.
Department stores such as Macy's have long housed restaurants, including the recently opened Stella 34 Trattoria at Herald Square, run by Patina Restaurant Group, the same company behind other Macy's eateries. With its views of the Empire State Building and good reviews, Macy's Chief Executive Officer Terry Lundgren told investors earlier this year that "the restaurant is doing spectacularly well."
But Macy's shoppers are trapped inside a sprawling building, and staying put for a meal can seem far less irksome than trying to weave in and out of Manhattan's hordes of shoppers and tourists. The new Brooks Brothers steakhouse, on the other hand, appears to be coming at street level, where it will compete with such neighbors as Le Pain Quotidien and Azusa of Japan just two doors down, not to mention numerous street-food vendors. At least Brooks Brothers will be able to brag that its guests are more dressed-up than those in the local slice joint.
Before it's here, it's on the Bloomberg Terminal.
LEARN MORE