Instagram Will Have Ads. Get Over It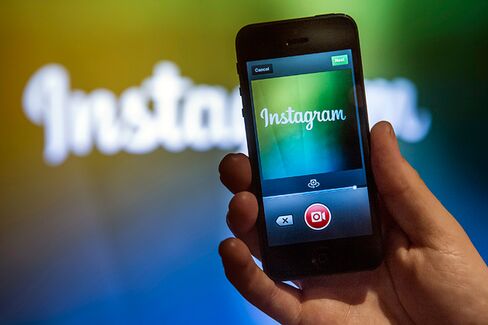 Twitter released its initial public offering filing on Thursday evening, sucking the air out of all other tech-related news. That made it the perfect time for Instagram to announce it will start showing advertisements in its news feed, a move with the potential to irk the photo-sharing service's users.
Needless to say, this is the end of Instagram. Just the way the acquisition by Facebook was the end of Instagram, and changes to the terms of service spelled certain extinction. Except those earlier moments of doom don't seem to have taken: Since April, when Facebook shelled out $1 billion for the startup, Instagram's user base has grown from 30 million to 150 million.
No one should feel blindsided here—the adoption of an ad-supported business model has been inevitable for a while. Adding video to Instagram feeds earlier this year was not only a way to compete with Vine, it also created a way to sell video advertising that fetches much higher rates than online display ads do. Still, Instagram is stepping carefully. To start out, it will show ads only occasionally and only from companies that are already members in good standing of the Instagram community. "Our aim is to make any advertisements you see feel as natural to Instagram as the photos and videos many of you already enjoy from your favorite brands. After all, our team doesn't just build Instagram, we use it each and every day. We want these ads to be enjoyable and creative in much the same way you see engaging, high-quality ads when you flip through your favorite magazine," the company wrote in its post.
Twitter's success with promoted tweets shows that a few artfully placed ads won't necessarily ruin a social-media site. But Instagram isn't necessarily looking to copy other Internet services. The choice of a magazine as a model is not a coincidence. No one complains about advertisements in magazine; some actually buy the things just to look at the ads. That may never be true of Instagram, but you can bet that the photo-sharing giant hopes it can approach that stature.
Before it's here, it's on the Bloomberg Terminal.
LEARN MORE