SBA Loans You Can and Can't Get During a Government Shutdown, in Two Lists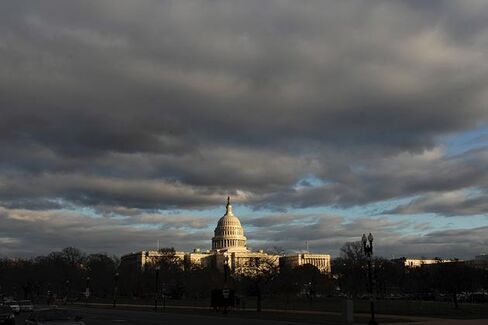 Whether you choose to heed the words lawmakers are speaking, or search for more subtle hints, the first federal government shutdown in 17 years is looking increasingly likely. That means furloughing about 800,000 government workers and suspending funding for a wide array of services, including contracts that government agencies award to small business owners.
It also means financing for small businesses could be significantly impaired. The Small Business Administration, which guarantees tens of billions in loans for tens of thousands of entrepreneurs annually, could be forced to furlough about 62 percent of its 3,500 workers if the shutdown happens, according to a document posted (PDF) on the agency's website dated to Friday.
While the SBA would continue to guarantee existing loans in the event of a shutdown, it would cease backing new loans until Congress passes legislation to fund agency activities. SBA programs to foster international trade, help small firms win government contracts, and assist veteran-owned businesses would also be temporarily shuttered.
The agency has provided guarantees for as much as $106 billion to more than 193,000 small businesses over the last four years. It also makes emergency loans for businesses and homeowners following disasters like Hurricane Sandy and offers a variety of educational programs.
The quickest way to understand the effects of a shutdown on the agency's services is to take a look at two lists. Here are the functions that would be closed during a shutdown, according to the SBA's planning document:
• 7(a) Loan Guarantees
• 504 Certified Development Loans
• Microloan
• Surety Bond Guarantees
• Procurement Assistance Program
• Small Business Procurement Set-Aside
• 8(a) Business Development
• 7(i) Technical Assistance HUBZone
• Women-Owned Small Business Federal Contracting
• Service-Disabled Veteran-Owned Small Business Procurement
• Size Standards
• Small Business Development Centers (SBDC)
• Women's Business Centers (WBC)
• SCORE
• Veteran's Business Development
• Small Business Investment Companies (SBIC)
• Small Business Innovation Research (SBIR)
• Small Business Technology Transfer Program
• International Trade
• Federal and State Technology Partnership (FAST) Program
• PRIME Program
• Regional Investment Clusters
• Native American Outreach
• BusinessUSA
• Ombudsman Program
• Secondary Market Guarantee
• Emerging Leaders
• Inspector General (excluding disaster-funded and investigatory activities) Advocacy
• Program Management and Administration
And here's what will continue operating:
• Disaster Loan Program
• Inspector General (disaster-funded and investigatory activities)
Before it's here, it's on the Bloomberg Terminal.
LEARN MORE