Nuclear Nuts & Bolts, Politics Loom Over Iran Talks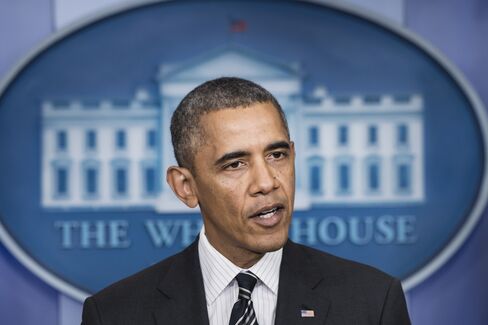 After encouraging signs at the United Nations and the highest-level contact between the U.S. and Iran in 35 years -- a phone call between President Barack Obama and his Iranian counterpart, Hassan Rouhani -- hurdles still line the path to a deal on Iran's nuclear program.
Obama expressed optimism after speaking with Rouhani yesterday. "I believe we can reach a comprehensive solution" on the Iranian nuclear program, he told reporters later.
An agreement would end the threat of a conflict that would disrupt the region, roil oil markets and possibly embroil the U.S. in another unwelcome Mideast conflict. An accord also would lift the international economic sanctions on Iran, which used to be OPEC's second-largest oil producer.
Olli Heinonen, a former deputy director-general of the UN atomic energy agency in Vienna, said in an interview he's encouraged by the momentum from Rouhani's administration to address what he called the "long-running crisis." At the same time, Heinonen said, "Iran continues to stall in providing substantial answers," and "what remains to be seen whether a more moderate language leads to concrete results."
The first test of whether a deal is possible will be on the nuts and bolts of Iran's disputed nuclear program: what activities Iran is willing to concede and what the international community is willing to accept.
The second stumbling block is domestic politics in both countries -- how much latitude Iran's Supreme Leader Ali Khamenei and hard-line groups such as the Islamic Revolutionary Guard Corps will give the newly elected Rouhani to negotiate, and how much flexibility the U.S. Congress and pro-sanctions and pro-Israel lobbying groups will allow Obama.
Red Line
Khamenei's red line is "don't appear weak" in negotiations, said Alireza Nader, a senior analyst at the Santa Monica, California-based Rand Corp.
For Khamenei, there's a deep sense of competition between Iran and the U.S., and "Iran has to operate from a position of strength," Nader said in an interview. "On the nuclear issue, it means that Iran has to keep its uranium enrichment program."
One clear point of contention pits Iran's insistence that it has what Rouhani has called an "inherent right" to enrich uranium for peaceful purposes against demands by Israeli Prime Minister Benjamin Netanyahu and his allies that Iran cease such efforts and turn over all its enriched uranium to international monitors.
Gaining international agreement about even low-level enrichment would depend on Iran's willingness to resolve suspicions about clandestine nuclear activities with possible military dimensions and to open all suspect facilities to UN atomic monitors.
Proposal Awaited
When talks between Iran and nations known as the P5+1 group -- China, France, Russia, the U.K., and the U.S., plus Germany - - resume on Oct. 15 in Geneva, Iranian Foreign Minister Mohammad Javad Zarif will submit a proposal for addressing issues surrounding his country's nuclear program.
Heinonen, who spent years negotiating with Iran over access to disputed facilities and is now a senior fellow at the Belfer Center for Science and International Affairs at Harvard University's Kennedy School of Government, said the International Atomic Energy Agency's regular reports have raised four main concerns.
First, he said, Iran is enriching uranium in quantities in excess of its present and future requirements for a peaceful nuclear program.
Theoretically, it also could break from international commitments and produce weapons-grade uranium in less time than the international community would need to agree on a diplomatic or military response, Heinonen said.
Weapons Design
Iran is moving toward obtaining plutonium that could be used to make a thermonuclear device, he said. Finally, he said, the country appears to have worked on nuclear weapons designs.
Iran says its nuclear program is solely for peaceful energy and medical research purposes. The U.S. and its European allies, as well as Israel, accuse Iran of secretly pursuing the capability to make a nuclear weapon.
Rouhani said in a Sept. 26 speech in New York that Iran is "ready to work toward removing any ambiguity and answer any reasonable question about Iran's peaceful nuclear program."
At a news conference yesterday on the sidelines of the UN General Assembly, Iran's president said his nation isn't seeking nuclear weapons and knows that such an arsenal would endanger Iran rather than enhance its security.
Key Issues
Robert Einhorn, the Obama administration's chief non-proliferation adviser at the State Department until earlier this year, said in an interview yesterday that key issues remaining to be resolved include whether and under what constraints uranium enrichment can take place; the extent and pace of relief from sanctions; the scope of verification measures, and the future of disputed facilities such as the Fordo underground enrichment facility and the Arak heavy water reactor.
In addition to complying with UN Security Council resolutions, Iran must address separate concerns raised by the UN atomic energy agency over the "past Iranian nuclear activities with a military dimension," Einhorn said.
The Vienna-based IAEA circulated a document Sept. 26 showing that Iran so far has stuck to its positions, including barring inspectors from visiting the Parchin military base to investigate whether tests were conducted there related to triggering a nuclear device.
Economic Isolation
Rouhani, 64, was elected on a pledge to ease Iran's international isolation and repair an economy crippled by sanctions imposed for its nuclear work. Oil exports have dropped by half, to less than 1 million barrels a day, and inflation almost doubled in two years, reaching 39 percent last month.
Iran was the second-biggest crude producer in the Organization of Petroleum Exporting Countries as recently as June 2012, before U.S. and European Union oil sanctions took effect, and fell to sixth place last month, according to a Bloomberg survey of oil companies, producers and analysts.
Iran has concerns that U.S. political factors may prevent Obama from having the flexibility to negotiate a deal that removes the sanctions that have crippled Iran's economy, said an Iranian diplomat involved in negotiations who spoke on condition of anonymity because he wasn't authorized to be quoted. If new sanctions are introduced in Congress, it will reinforce the sense in Iran that Obama is hamstrung by interests at home.
Road Map
Iran, the official said, seeks a road map on which every measure taken by Iran is matched by Western powers that have imposed the sanctions. Under this scenario, if Obama can't deliver sanctions relief, then Iran would halt its cooperation, he said.
Thomas Mann, a political analyst at the Brookings Institution, a Washington public policy research organization, said it's "too early to speculate on the domestic and Israeli political obstacles to selling a deal with Iran on nuclear weapons development."
"Obama has made a huge public commitment to pursuing these negotiations with Iran," Mann said. "He will keep doing so until he reaches an agreement or decides it is futile."
Aaron David Miller, a former Mideast adviser to several U.S. administrations, said there's no foreign policy issue in Congress today on which there's more "unanimity and consensus than hammering Iran on the nuclear issue."
Congressional Hawks
Miller, now a vice president at the Woodrow Wilson International Center for Scholars in Washington, said in an interview that "Congress will watch Obama on Iran like the literal and figurative hawks they are." The upshot is that Obama won't be able "to agree to a questionable deal on the nuclear issue -- even if he were desperate for one."
At the same time, Miller said, "It's very tough for Congress to totally restrict a president" from easing sanctions as part of an acceptable deal. Miller said he sees no way that Obama would accept a bad deal, given bipartisan concern in Washington, as well as on the part of key ally Israel, whose leader, Netanyahu, will visit the U.S. next week.
Charlie Cook, editor and publisher of the Washington-based Cook Political Report, said that despite the focus on Iran in foreign policy circles, Obama needn't worry about the issue as his Democratic Party faces midterm congressional elections next year.
"The American public is not in the least bit engaged on the Iran nuclear issue, not paying attention at all," Cook said in an interview. "Between a possible government shutdown, debt ceiling, concerns about the economy and a little hangover from the Syria issue, this is not an issue on the public's radar screen."
Not Top 10
As for pressure on the president from lawmakers, Cook said that while some members of Congress follow the issue closely, "this is pretty far down the pecking order of immediacy -- not Topic 1, 2, or even 10," he said.
In the Obama administration, there is concern about whether Rouhani and Zarif have freedom to compromise.
U.S. officials, speaking on condition of anonymity, said this week that Rouhani's team declined the opportunity to meet Obama and shake his hand in New York because of domestic political pressures in Iran, raising questions about whether hard-line elements in Tehran might scuttle any potential deal.
In a telephone interview from Tehran yesterday, Saeed Laylaz, an economist who's close to the Rouhani administration, said Iran is now "in a unique position that the government has broad public support and has the support of the supreme leader to move ahead on the nuclear talks."
Varied Opinions
While "opinion in Iran ranges from those who advocate stopping all enrichment to those who want to pursue military options," Laylaz, who was jailed for challenging the disputed 2009 election that gave former President Mahmoud Ahmadinejad a second term, said "most political forces want to reach a deal."
Iran wants the nuclear issue resolved and all sanctions lifted within a year, Zarif said Sept. 26, according to a State Department official who wasn't authorized to be quoted. Such a deadline may bring its own challenges.
"It's good that they want it done in 12 months," said Ali Vaez, senior analyst at the Washington-based International Crisis Group. "But I think it's too ambitious" a time period in which to resolve all the technical issues and satisfy domestic hardliners on both sides, he said.