How to Keep Candy Crush From Ending Up in the FarmVille Dumps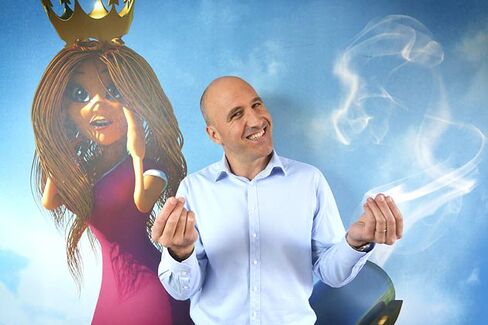 King, the maker of Candy Crush Saga, became the next Zynga by making bafflingly popular games that everyone, including your mom, can't stop playing. With its filing for an initial public offering, King will get the chance to prove its not the next Zynga to flail its way to irrelevance while falling on its face before investors.
The confidential IPO filing would value King at about $5 billion, according to a report in the Telegraph, though a representative for the company declined to comment. Using a newly created confidential route toward an IPO, which is popular among smaller companies, means King can keep its numbers close to the vest for a while longer.
From the information made public so far, there's almost no way to overstate how hard King is killing it. The game maker is held up as the most prominent example of the best business model for gaming: persuading people to pay for help beating levels rather than asking for payment before playing at all. The company is believed to be profitable, largely on the success of Candy Crush Saga, which is far and away the most popular Facebook (FB) app. The game has 10 times as many active monthly users as the second most popular Facebook app, stands as the top-grossing mobile app in both the Apple and Google stores, and if you're standing in a line right now there's a very good chance someone standing near you is playing it. Think Gaming, a consulting group, estimates that Candy Crush Saga alone brings in $850,000 daily—or $310 million a year—for King. And this is to say nothing of Pet Rescue Saga, which is also one of the top 10 grossing games on Apple's iOS.
But past performance is not an indicator of future results, as they say, and skeptics aren't going to forget Zynga. In the months before the FarmVille maker's IPO, the company was sitting on top of the social gaming world and reporting profits all the while. We all know what happened next. Today, Zynga is worth about a third of what it was when it went public. How can King avoid going down the same path?
Go where the players are: There were plenty of problems at Zynga, but at the top of the list was its inability to become more than a Facebook sensation. This left the door open for new competitors—like King—to move into mobile, and that ended up being exactly where casual gaming was headed next. King seems prepared. The company started off in 2003 making games for it own website before quickly adapting to new platforms. Unlike Zynga, it has succeeded in getting its social and mobile platforms to feed off one another. Games of Candy Crush Saga, for instance, can start on a smartphone before moving to a Web browser.
Stay lean: Zynga grew quickly, and not only in terms of users. In the three years before the company went public it more than quadrupled the number of people it employed. Earlier this year, when King surpassed Zynga as the largest social gaming company, it said it had about 400 employees—while Zynga's head count at the time had bloated to 2,900.
Keep making hits: This is the hardest part—the mobile games that ultimately catch on are more than a little random. When Zynga started fading it resorted to buying other developers that were making hits. King, however, has an extended farm league. The company tests out many titles on its own website before picking those that look likely to succeed and putting its weight behind them. People within the gaming industry compliment the company's ability to kill off what isn't working.
But can King keep finding big payoffs on a few big bets that do catch on? That's the game.
Before it's here, it's on the Bloomberg Terminal.
LEARN MORE