Cable-TV Bundles Work Great, Say Bundlers of Cable TV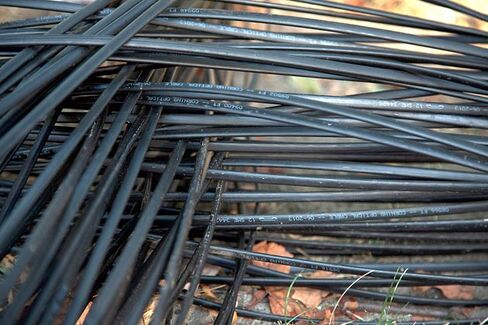 Two of the most powerful executives in cable television addressed the state of their industry in interviews this week—Comcast Chief Executive Officer Brian Roberts was on PBS Newshour yesterday, while ESPN President John Skipper spoke Tuesday at the Wrap's Media Leadership Conference—and they're here to tell you that cable bundling is just fine the way it is, thanks.
Roberts, who runs the largest cable distributor in the U.S., called the decline in cable subscribers "overblown." "I think we still have as many customers basically as we started the year," he told PBS. "So I think the consumer is still saying, I want live sports, I want all those channels." Skipper, who runs the most lucrative bundle in all of cable programming, strummed the same chord:
Last year there were about 100 million people who had a paid television subscription. This year there are about 100 million people with a paid television subscription. Next year, there'll be about 100 million people with a paid television subscription.
The party line, then, is that cable might not be a growth business, but it's profitable, and à la carte pricing is a nice idea that just won't work. "I get asked all the time, 'Why don't you do something different? Why don't you go à la carte?' " Skipper said. "If there's a better way, I'd love to hear what that idea is." Roberts suggested it was the niche players such as PBS that would suffer worst from unbundling: "If you had to pay separately for just PBS, probably, sadly, not a majority of Americans would do that."
Both Roberts and Skipper are obviously talking their own book, though that doesn't mean they aren't right. There's reason to believe that costs wouldn't fall in an à la carte world, just shift. Roberts, however, didn't inspire confidence with this analogy: "You can't just buy the sports section of the New York Times. You take the whole paper." Let's let Kevin Meyers of Google handle this one:
Before it's here, it's on the Bloomberg Terminal.
LEARN MORE