Who in the Gold Market Actually Needs the Metal?
Gold bugs like John Paulson and George Soros have lost a lot of money since gold peaked at $1,920 two years ago. Losses have forced them to cut positions, which helps explain the 38 percent decline from a year ago in purchases by speculative traders. This is shown in the so-called non-commercial long positions per CFTC data for the week ended Sept. 17.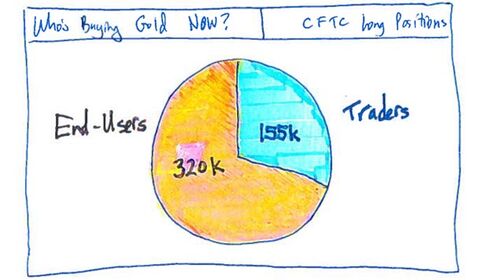 Since the CFTC requires commodity brokers to mark every trading ticket as either commercial or non-commercial (i.e. end-user or trader), we are easily able to determine who's buying and who's selling. Falling gold prices may be bad for speculative hedge-fund buyers, but not for end-users such as jewelers and manufacturers. These commercial buyers have taken advantage of lower prices to increase their purchases by 22 percent compared with last year. Their collective buying now exceeds speculative interest by about two to one.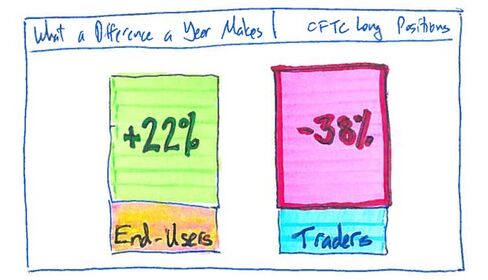 Lest there be any doubt about just how far gold has fallen, take a look at the three-year chart: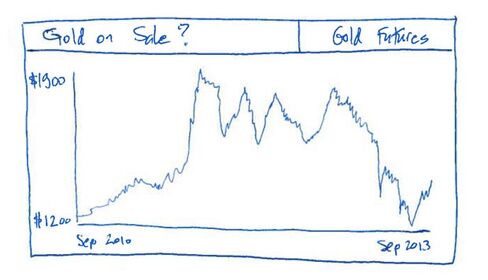 Now let's connect the dots:
--Gold prices are down 31 percent from their peak
--Well-known investors are throwing in the towel
--End-users are buying twice as much gold as speculators
We may ask whether fundamentals have started to shift back toward the bulls, especially after adding CFTC non-commercial volumes to the historic price of gold (note the disparity on the far right side of the chart). As a former commodity trader, I'm more inclined to bet on the side of the guys who need the stuff physically.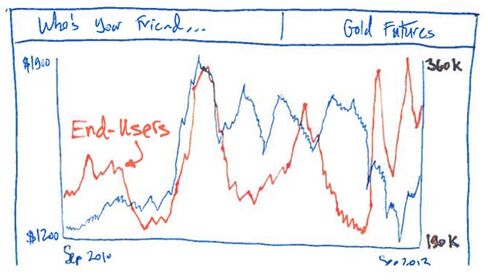 Before it's here, it's on the Bloomberg Terminal.
LEARN MORE