Wal-Mart Tries Workforce Surge to Battle Sparse Shelves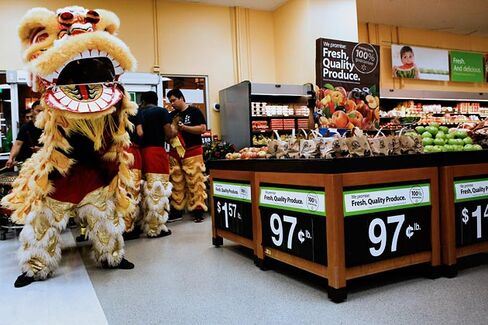 Wal-Mart made an announcement today that should make a lot of people happy, maybe even more than when the retailer started to sell beer and iPhones at a discount.
The country's largest private employer will be giving full-time jobs to 35,000 members of its part-time workforce, and another 35,000 of its temporary workers will be moved into part-time slots. The retailer will also hire 55,000 people to work at its stores during the holiday season.
The decision to increase Wal-Mart's permanent workforce comes amid reports that its stores have been understaffed and its customers frustrated. The U.S. workforce at Wal-Mart and Sam's Club fell by about 120,000 employees in the past five years, to 1.3 million, according to Bloomberg News, even as the company added more than 500 stores. Recently, Cleveland Research found that one of the key problems hindering Wal-Mart's operations "is the lack of labor in the stores to get the inventory out of the back rooms and onto the sales floor." Wal-Mart has disputed claims of restocking problems.
The company has also been criticized by its own workers as well as labor activists for not giving employees enough hours or high enough hourly wages to provide them with a decent living. Now, as Wal-Mart's Kory Lundberg told Bloomberg, workers are "getting the consistent full-time hours they're looking for." He didn't mention OUR Walmart, the union-backed group leading the protests, of course. Organizers have already announced plans to stage walkouts and protests on the Friday after Thanksgiving, the busiest shopping day of the year.
Before it's here, it's on the Bloomberg Terminal.
LEARN MORE