The Key to Corporate Fitness: Agility and Flexibility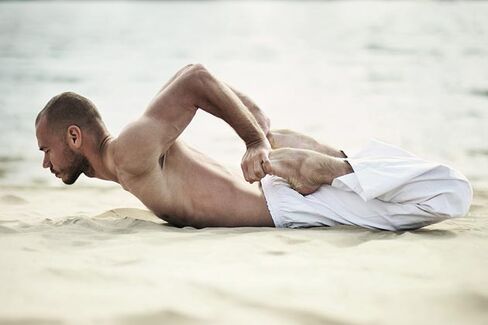 As most experts agree, there's altogether too much focus on the short-term performance of publicly traded companies and not enough attention paid to their operational excellence and organizational effectiveness.
A quarterly earnings report provides only a snapshot of a company's performance at a given point in time. It tells you little about the depth of the company's talent, the strength of its organization, or the soundness of its long-term strategy.
Consider how companies deal with problems.
With the certainty of death and taxes, supply-chain disruptions are a fact of life in the modern global economy, thanks to all sorts of events—natural disasters, explosions, fires, building collapses, and coups—over which company executives have no control.
For example: "Computer problems at one of the East Coast's biggest ports … snarled the flow of cargo across the Northeast for weeks," the Wall Street Journal reported in early August, "delaying the delivery of consumer goods needed for back-to-school sales."
These are the types of unpredictable, infrequent crises that executives worldwide must always be prepared to deal with. We don't know what will happen or where it will happen, but we know something will happen.
The best managers are agile and flexible enough to react quickly. The best of the best strategically plan ahead; when the unexpected happens, they already know what their options are.
Executives at the top of their game also must have plans for dealing with longer-term challenges, such as the recession in Europe; the potential slowdown in China; the U.S.'s lackluster recovery; shortages of skilled workers; or the implementation of new laws and regulations.
And don't forget, there are challenges on the upside as well. The historically low long-term interest rates we've been looking at for the past several years and the availability here in the U.S. of increasingly large supplies of low-cost natural gas have created potentially game-changing opportunities for many companies. We'll know who the winners are by looking not at quarterly earnings, but through the long lens of history.
The ability of companies to manage these many challenges and opportunities over an extended period of time is what we at BCG call the "Fitness Factor." It's the difference between a perennial marathon champion and a one-season-only record-setting sprinter.
Most U.S. companies today are pretty much in fighting trim: They've reduced waste; they're leaner; they've "delayered"; and they've accelerated the innovation and decision-making processes.
But getting lean, while necessary for success and survival during economic downturns, doesn't automatically transform ordinary organizations into world-class organizations. There's more to fitness, in business as in health, than a low fat-to-body-mass ratio.
For instance, the fittest corporations typically have the most dynamic supply chains—flexible, fast, and known for customer-focused innovation. Their ability to move quickly creates an advantage that others cannot see.
But dynamic supply chains don't happen by accident. As my colleague Grant Freeland, global leader of the Boston Consulting Group's "People & Organization" practice, stresses, they require the right people in the right places.
Companies that are long-term value creators think just as strategically about talent as they do about innovation and organization, focusing on the future—as well as the present—familiarizing rising managers with multiple jobs, with multiple functions, in multiple locations, for example. Helping them better understand how to work effectively with regulators, lawmakers, suppliers, and even competitors.
The recent book, Own the Future, published as part of BCG's 50th anniversary celebration this year, identifies leadership, people, design, change management, and organizational culture as the critical areas that distinguish the highest-performing organizations from their competitors.
When organizations take a strategic approach to pursuing, monitoring, and improving their capabilities in these five areas, they generate lasting performance gains and a competitive edge.
Before it's here, it's on the Bloomberg Terminal.
LEARN MORE