German Industry Wants End of Feed-in Tariff on Rising Power Cost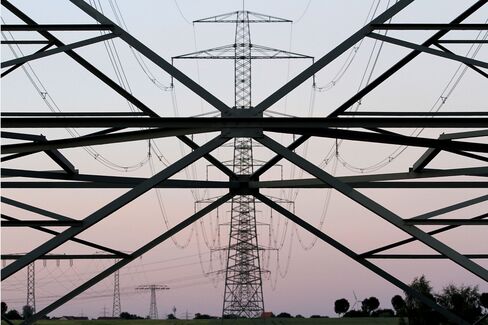 Germany's biggest companies want Chancellor Angela Merkel to abolish a subsidy that made the country Europe's biggest clean-energy market and helped saddle it with some of the highest power prices in the region.
The BDI industry federation that represents about 100,000 companies including Siemens AG and Volkswagen AG wants to get rid of feed-in tariffs that guarantee owners of new clean-energy plants above-market payments for 20 years under the EEG renewable law. Instead, it wants developers to sell their power on the market to encourage output that responds to demand rather than whether the wind is blowing or the sun shining.
"The EEG with its guaranteed feed-in tariffs and priority access for renewables can't support the needs of a power generation market with supply and demand structures," the BDI said in a 19-page reform proposal e-mailed to Bloomberg News before national elections this weekend. "Renewable energies must be integrated into the market."
Pressure on Merkel to change the subsidy system is growing. The VCI chemical lobby, Germany's biggest utility industry groups VKU and BDEW as well as the Free Democratic Party, Merkel's junior coalition partner, have previously called to phase out or halt feed-in tariffs. Merkel has vowed to reform the EEG law if she's re-elected without saying how she'll do it.
The EEG, created 13 years ago, underpins the Energiewende, Germany's 550 billion-euro ($746 billion) plan to wean the country off nuclear energy and more than triple the share of renewables to account for 80 percent of the power mix by 2050.
Consumers pay for the subsidies through a surcharge on their bills. The fee, which is inflated by rebates for companies that use a lot of energy, surged 47 percent to a record this year and is forecast to rise again in 2014. Germans are now paying more for electricity than any other nation in the European Union except Cyprus and Denmark, EU data show.
A new government must develop an energy switch "reform road map" within 100 days, Markus Kerber, the head of the BDI, told Handelsblatt, which had reported the proposal earlier today.
Before it's here, it's on the Bloomberg Terminal.
LEARN MORE