Franchise Hiring Outpaces the Rest of the Private Sector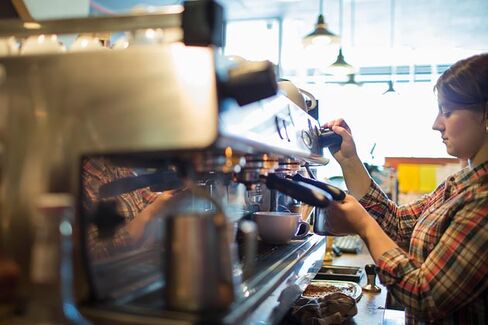 A recent National Federation of Independent Business survey showing that 16 percent of its members plan to add jobs in coming months qualified as cause for celebration.
The franchise industry appears to be more bullish. Fifty-six percent of franchisors plan to add workers next year, according to a quarterly report from the International Franchise Association. That fits a trend: The franchise industry's year-over-year job growth has outpaced the overall private sector by "more than one-half of a percentage point," according to a report released today by payroll provider ADP.
What explains the franchise sector's job growth? Back in June, I fielded a conjecture that fast-food restaurants had increased hiring to avoid insuring workers under the Affordable Care Act. That theory: By adding workers, employers could push individual employees' hours down and keep staffs at less than 50 full-time workers.
If that were the case, you might expect franchise restaurant hiring to decrease following the Obama administration's decision, in early July, to delay implementation of the employer mandate for one year. Franchise restaurants added about 8,700 jobs in August, according to ADP—less than the 21,000 new jobs in June, but more or less in line with hiring over the past year.
It's not all good news: While the IFA estimates that new franchise businesses are forming at twice the rate of overall establishments, its chief executive, Steve Caldeira, notes that the franchise sector is growing more slowly than it was before the recession. "There is simply too much public policy uncertainty for small businesses to effectively plan, stunting what could much more robust growth," he says in a statement.
Before it's here, it's on the Bloomberg Terminal.
LEARN MORE