For CMOs and CIOs, It's Time to Start the Conversation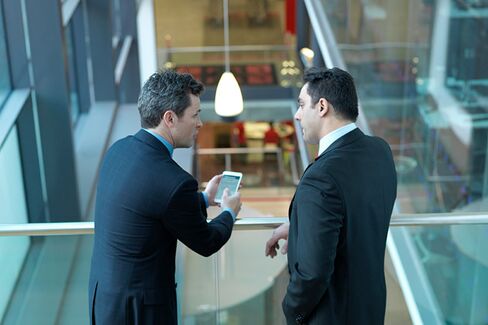 There's a dysfunctional relationship in the C-suite.
Chief marketing officers and chief information officers are not getting along, according to a recent study by consulting firm Accenture. They do, however, agree on one thing: 90 percent of the CMOs and CIOs surveyed admit they need to improve their level of collaboration.
Why does fixing the CMO/CIO relationship matter so much? Because, with data now overwhelming the CIO's enterprise functions and completely transforming the CMO's marketing tactics, uniting the two worlds is the best path to satisfying existing customers and winning new ones.
That can happen only when the CIO and CMO functions move past their current data silos to integrate all the data they collect. In this new world, the CIO's first-party data—coming from such sources as transactions, call centers, digital logins and app downloads—will work hand in hand with the CMO's predominantly third-party sources from data vendors, publishers, and ad tech vendors and combine them to cover the broad consumer universe.
When companies get their data flowing in both directions, nearly every piece of marketing done outside the enterprise becomes a source of internal data, and all data collected inside can help create better marketing.
Amazon is a great example of a brand that has already mastered this two-way street. Amazon's vast collection of purchase and browsing data is used to target and retarget its shoppers not only through its own site's product suggestions, but also through banner ads on other sites, such as Zappos, through additional banners on third-party sites and via e-mail. Data in turn are fed back into the company's customer relationship management system and, using ad-targeting technology, create more finely tuned audience segments.
Vast amounts of data ("big data") by themselves are just a bunch of numbers, and ad technology by itself is just a tool. But when combined and fully exploited, they can help replace one-shot marketing tactics with long-term strategy as new data lead to better marketing, i.e. more personalized and better performing as a result. This brings in yet better data, leading again to better marketing—a virtuous circle ad infinitum.
Fixing any dysfunctional relationship takes a lot of work. But as a first step, the parties need commitment—and conversation. For CIOs and CMOs, the commitment seems largely there. The Accenture study found that about 80 percent of CIOs want more alignment with CMOs, with roughly 50 percent of CMOs feeling the same about CIOs.
Now it's time to start the conversation.
Before it's here, it's on the Bloomberg Terminal.
LEARN MORE