It's a Jungle Out There. Shall We Bring It In Here?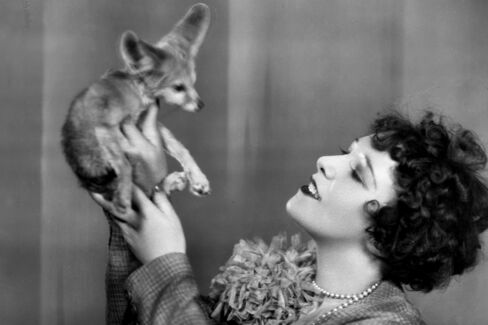 It was recently reported that exotic pets are forbidden in the new New York skyscraper One57, colloquially known as "the billionaires building." Such restrictions conjure a wealthy eccentric with cheetahs. But for about the price of a pure-bred Newfoundland , a pet with an "exotic" designation conferred by the U.S. Department of Agriculture can be yours.
A Fennec fox , which an unofficial Bloomberg arts desk poll has deemed the Cutest Animal in the World, will run you around $2,000. If you'd like something equally energetic but a little hardier, Coatimundi , a relation of the raccoon, sell for around $800. Or if, in lieu of the Joneses' chocolate lab, you'd like a zebra grazing in the yard, you can have one delivered for around $5,000.
Exciting! The catch? You may be biting off more than you can chew.
People buy exotics and find they can't take care of them when they get big, says Sean Casey, founder of Sean Casey Animal Rescue in Brooklyn, New York, which accepts such animals. Casey says he's not against exotics as pets but asks, not unreasonably, "If you're living in a New York City apartment, why would you buy a baby alligator?" He advises: "Do your research. Be prepared to keep it from birth to death, and know your local laws."
So go crazy and get that zebra. Just make sure it's permitted where you live and that you've got a savanna to go with it.

James Tarmy reports on arts and culture for Bloomberg Muse, the arts and leisure section of Bloomberg News.