Defaults on Loans for Veterans Cost Taxpayers $31 Million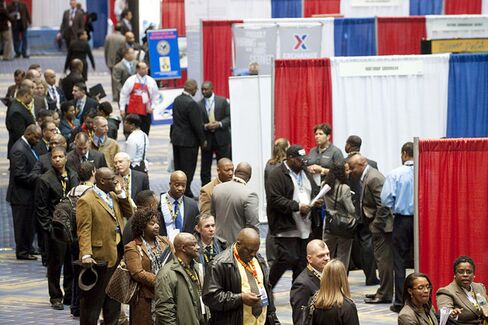 A federal program meant to speed small business loans to veterans has cost taxpayers $31 million since 2007 because so many borrowers defaulted, and lax oversight means the loans may not even have gone to veterans, according to a new report from the U.S. Government Accountability Office
The Small Business Administration's Patriot Express loan program started as a pilot in 2007 to get loans of as much as $500,000 to businesses owned by veterans, reservists, and family members. As is the case with other SBA programs, the loans are made by private lenders and guaranteed by the agency. SBA repays as much as 85 percent of a loan's value if borrowers default.
Lenders made 8,511 loans worth $703 million from 2007 through the end of 2012. One lender, not identified in the report, made more than a quarter of all the loans. Loans by this lender defaulted at much higher rates than others: 25 percent for 2009, more than double the rate of all other lenders in the program. Most of the loans this lender made were for amounts less than $25,000, which don't require borrowers to post collateral. One-fifth of all the program's loans that size have defaulted, according to the GAO.
The GAO wouldn't disclose the identity of the lender in question; SBA spokeswoman Emily Cain didn't respond to an e-mail and voice messages seeking that information. The report says the agency declined to renew the lender's authority to make SBA loans this year.
Patriot Express loans are a small part of the SBA's total loan guarantees. Lenders approved more than $9 billion in loans in SBA's 7(a) business loan program, which is open to nonmilitary borrowers, in 2012 alone. The agency likes to boast that its loan programs are "zero subsidy"—that is, they make more in fees than they cost taxpayers in losses. But that hasn't been the case for Patriot Express programs since 2008, according to the GAO. Patriot Express loans have had higher default rates than other SBA loan programs in every year except for 2007. "The low recovery rate for Patriot Express makes it more likely that the program will continue operating at a loss," the GAO says.
The SBA doesn't do much to make sure the loans actually go to the veterans and military families they're meant for, the GAO says: "Without greater review of Patriot Express transactions during on-site examinations of lenders … there is an increased risk that the proceeds of Patriot Express loans will be provided to or used by borrowers who do not qualify for the program."
Congress never passed a law creating Patriot Express loans. The SBA, during the Bush administration, started Patriot Express as a pilot program under its own authority in 2007. The GAO says it hasn't been rigorously evaluated since then, a problem the SBA's inspector general has observed in previous reports about other SBA pilots. "Without evaluations of pilot initiatives, SBA lacks the information needed to determine if a pilot program is achieving its intended goals and whether it should be canceled, modified, or expanded," the GAO wrote.
The SBA is currently without a permanent chief since Administrator Karen Mills left in August. Cain, the spokeswoman, declined interview requests. In an e-mailed statement she pointed out that since 2009, SBA loan programs have supported $7.9 billion in loans to 17,000 veteran entrepreneurs. "The report on the Patriot Express pilot program contains a number of recommendations that we will further review to determine what modifications are appropriate," she says.
Before it's here, it's on the Bloomberg Terminal.
LEARN MORE