What's Left of Lehman Brothers
Parisian tower, anyone?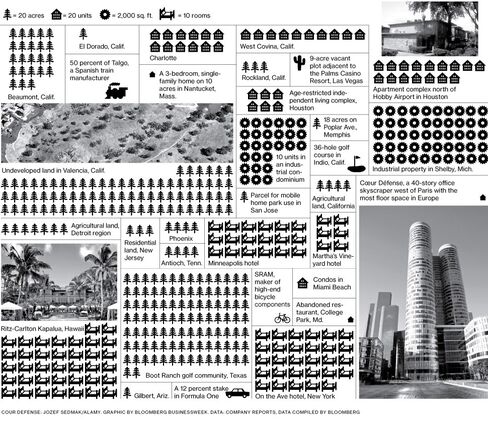 Sept. 9, 2013: USA Today reports asset-based securities sales are on track to match 2007 levels
Despite bankruptcy, the Lehman estate has held on to some $10 billion in real estate, waiting for prices to rise; as of 2012, creditors were getting 18¢ on the dollar. A selection of some of the assets Lehman still owns:
Before it's here, it's on the Bloomberg Terminal.
LEARN MORE