The Sneaky Side of Fashion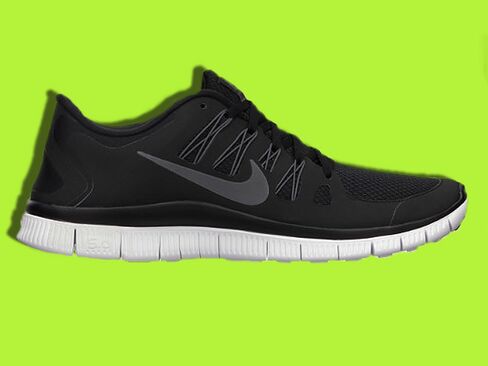 It's been difficult to peg the trends at this season's New York Fashion Week, probably because fashion this year is (thankfully) all over the map. With one exception: Nikes.
The sneaks are on everyone from models to creative directors to PR people to random hangers-on. The two favored types seems to be Flyknits and Nike Free 5.0+s in black, worn by men and women alike.
"It's true that everyone's wearing them," says Kevin Tekinel, a creative director at the art direction company Giovanni Bianco Studio65 , which works with companies like Miu Miu, Versace, Missoni, and Dolce & Gabbana. "The two people sitting next to me at the Theyskens Theory show this morning had Nikes on."
Tekinel went on to explain why he thought that high fashion, known for its punishing outfits, has embraced a shoe that's kissing cousins with something sold at Foot Locker: "First, a lot of these people don't want to appear too trendy. If you immediately run out and buy the craziest shoes on the runway, you look a little stupid. So with a pair of Nikes, you're not making too much of an effort." Second, Tekinel says, their popularity is a question of padding. "Ridiculous as it might sound," he says, "they do actually give you a boost in height."
Ultimately, Tekinel's logic is as sound as any logic explaining the vagaries of fashion. One thing seems likely: A trend this widespread today will be gone faster than you can say, "Oh, I used to have those."
James Tarmy reports on arts and culture for Bloomberg Muse, the arts and leisure section of Bloomberg News.